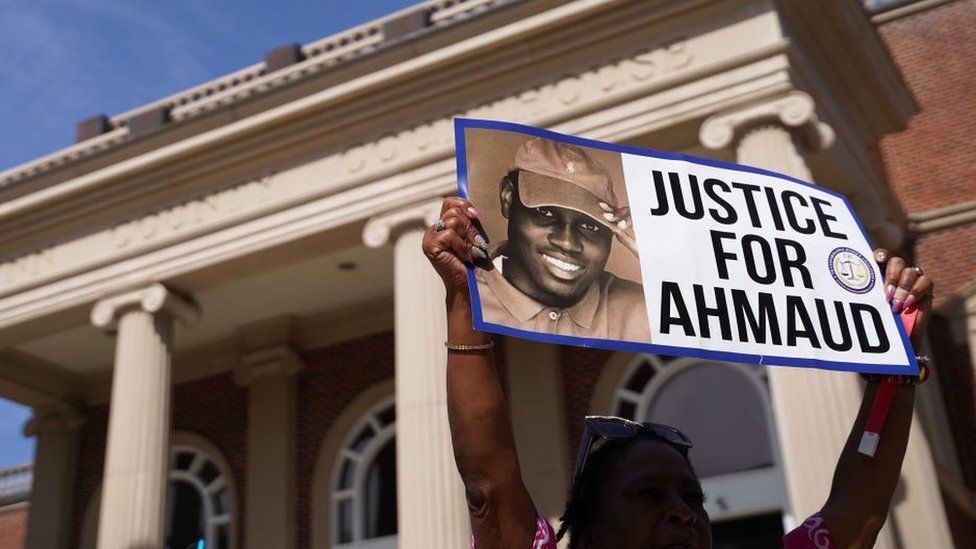 Three white men convicted of killing a black jogger in the Georgia have been found guilty of federal hate crimes.
Jurors found the defendants targeted Ahmaud Arbery, 25, because he of his race.
Gregory McMichael, 66 his son Travis, 36, and their neighbour, William Bryan,
52, had already been found guilty last year of Arbery's murder.
Tuesday's verdict was over a separate set of federal charges filed by the US Justice Department.
Arbery was jogging in the coastal city of Brunswick when he was confronted, and ultimately killed, by the three men in February 2020.
The jurors in this latest trial – a panel of eight white people, three black people and one Hispanic person – considered five separate federal charges and found the defendants guilty on every count.
The first two involved federal hate-crime statutes, and charged the three men of using force and threats to deprive Arbery of his right to use a public street because of his race. The third count charged the men with kidnapping.
The McMichaels also faced firearms charges. Travis McMichael was convicted of discharging a shotgun and his father was convicted with brandishing a revolver.