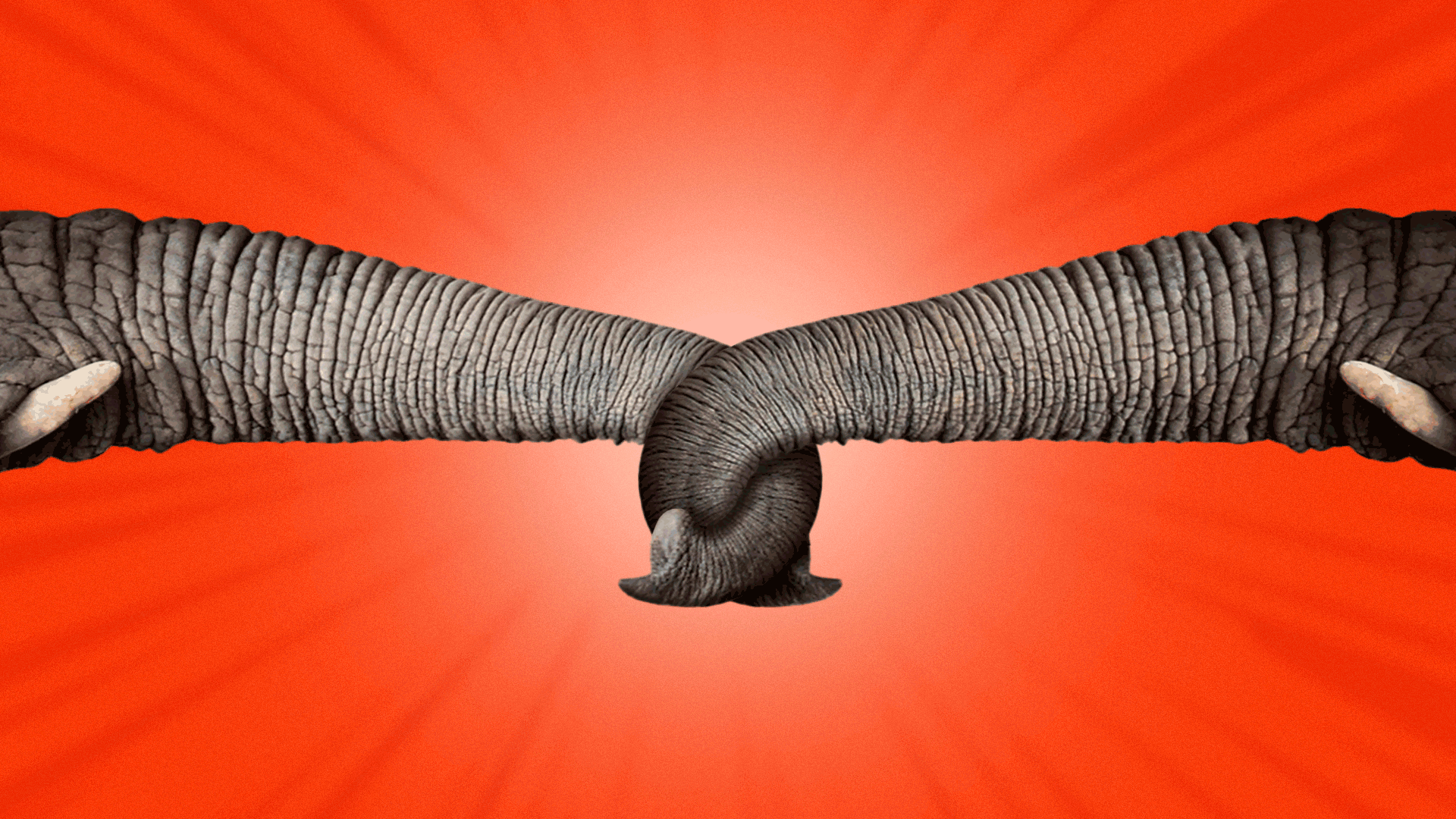 Former President Trump and fervent allies, including Steve Bannon, plan to go on the offense during Thursday's anniversary of the Capitol insurrection — in fiery contrast with House and Senate Republican leaders, who plan no events, sources with direct knowledge tell Axios.
Why it matters: The starkly differing approaches underscore tensions remaining within the GOP about how to address the deadly riot.
Behind the scenes: Bannon — Trump's former chief strategist who's been indicted for contempt of Congress after refusing to testify about his conversations with the former president ahead of Jan. 6 — is far from chastened after his arrest.
Bannon told Axios that on Thursday morning, he'll host a special edition of his podcast "WarRoom" featuring two of Trump's most zealous supporters — Reps. Matt Gaetz (R-Fla.) and Marjorie Taylor Greene (R-Ga.).
Bannon says he'll also host Darren Beattie. He was a major character in the incendiary documentary Fox News Channel host Tucker Carlson produced about the Capitol riot.