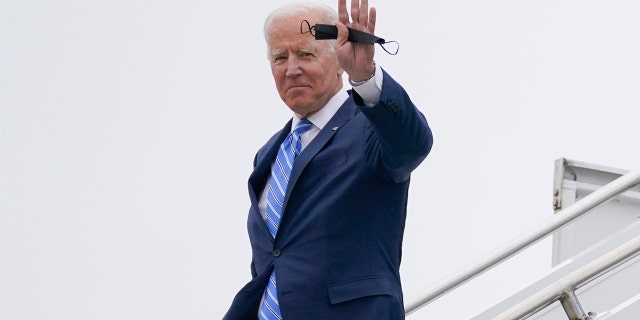 The Biden administration asked the Supreme Court on Thursday to issue a stay against lower courts, which would reinstate vaccine mandates for health care workers at hospitals receiving federal funding.
Workers who are employed at health care facilities that receive Medicare or Medicaid funds were ordered by the Department of Health and Human Services (HHS) to institute a mask mandate, though such mandates were met with numerous lawsuits.
Federal judges in Louisiana and Missouri issued rulings that blocked the federal public health mandate in 24 states.
The administration, which filed their appeal through the Department of Justice, requested the Supreme Court to lift such rulings while the cases continue. Justice Brett Kavanaugh will rule on the cases, given their geographic location.
"In response to an unprecedented pandemic that has killed 800,000 Americans, the Secretary of Health and Human Services exercised his express statutory authority to protect the health and safety of Medicare and Medicaid patients by requiring healthcare facilities that choose to participate in those programs to ensure that their staff are vaccinated (subject to medical and religious exemptions)," the administration argued in their appeal.