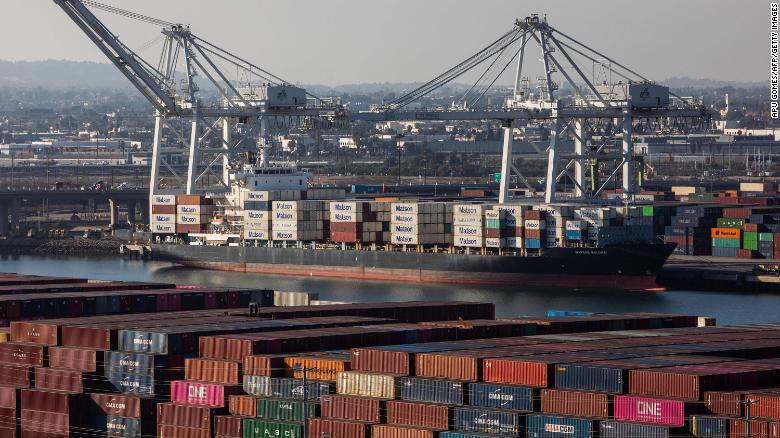 The Biden administration eased some Trump-era tariffs this week in two separate moves, with one delivering relief to American businesses including whiskey distillers and Harley-Davidson and the other helping manufacturers that rely on inputs shipped from China.
A trade agreement with the United Kingdom announced Tuesday aims to strengthen the relationship between the two allies.
It came in advance of President Joe Biden's trip to Europe in an effort to project a unified front against Russia for its invasion of Ukraine.
Under the trade deal, the US agreed to partially lift the tariffs on steel and aluminum produced in the UK that were put in place by the Trump administration in 2018. In return, the UK will lift its retaliatory tariffs on more than $500 million in American exports, including whiskey, motorcycles and various agricultural products.
It's the latest move by the Biden administration to bolster ties with trading partners while combating what it sees as China's unfair trade practices.