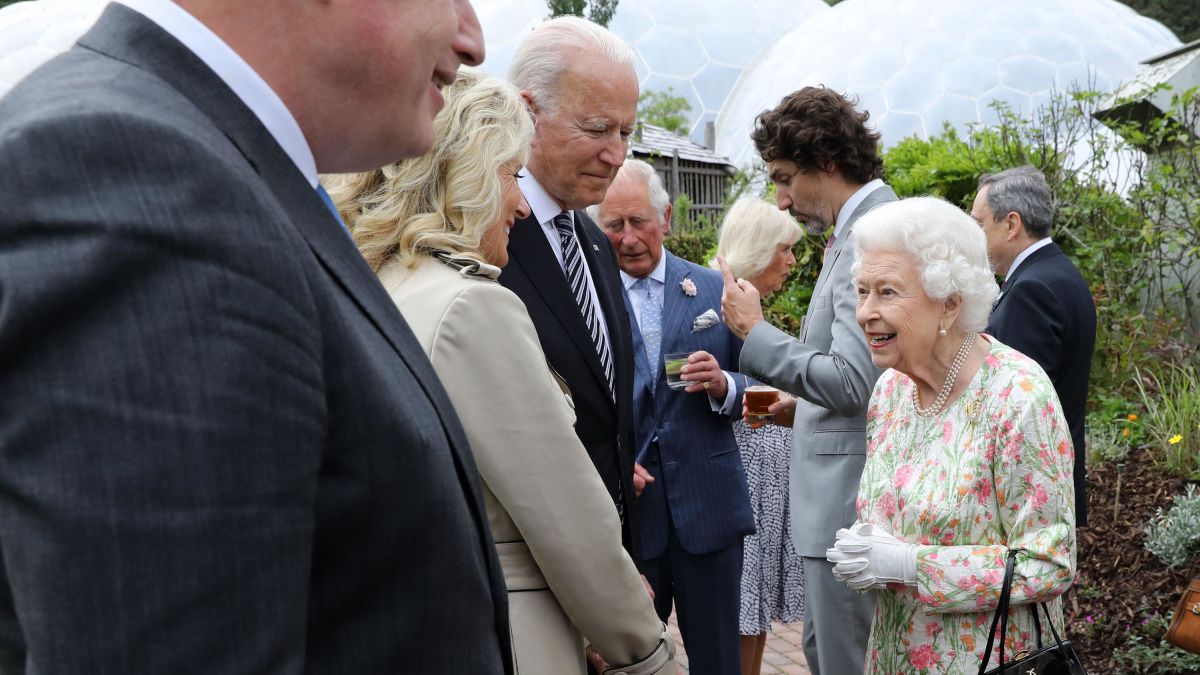 When Joe Biden was preparing for his first audience with Britain's Queen Elizabeth II as a young senator, his mother — an Irish American born with the surname Finnegan — had a piece of advice.
"Don't you bow down to her," she told him in 1982, according to a memoir Biden published several years ago.
Little is known about the meeting itself, or how the 40- or 41-year-old Biden reacted to the British monarch, who at that point was already 30 years into her reign.
Now, he is preparing to meet her again. On Sunday, Biden becomes the 12th sitting president to meet the Queen during her reign, joining a legacy of American leaders paying their respects to a global icon and living piece of history.
He and first lady Jill Biden have a formal audience scheduled with her at Windsor Castle, her home outside London.
It's her first one-on-one engagement with a world leader since the coronavirus pandemic began. And it's among her first public engagements since her husband, Prince Philip, died at 99 earlier this year.