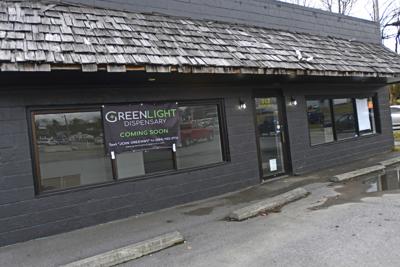 A medical marijuana dispensary is planning to locate in Green Valley but must first obtain approval of the location from members of the Mercer County Board of Health, who don't think the approval should be their responsibility.
The question of whether the board will okay the location of the Greenlight Dispensary is still up in the air because the request for approval has been sent to the Mercer County Commission, the entity, board members say, that should make the decision.
Dr. Randy Maxwell, board chair, spoke to the commissioners earlier this month, telling them to consider taking the responsibility since the location of the dispensary itself is a business decision and has nothing to do with public health.
Maxwell said the state may require the board of health to make the decision, but he asked commissioners to reach out to delegates to change that.
During the board's meeting Thursday, Maxwell said he received no feedback from the commission.
"That is a county commission's decision," said board Vice Chair Stacey Hicks. "They are elected officials … and should make decisions based on business. We are a county health department. I don't believe we should be in the business of approving locations. That is not our job."
Board member Robb Williams agreed.