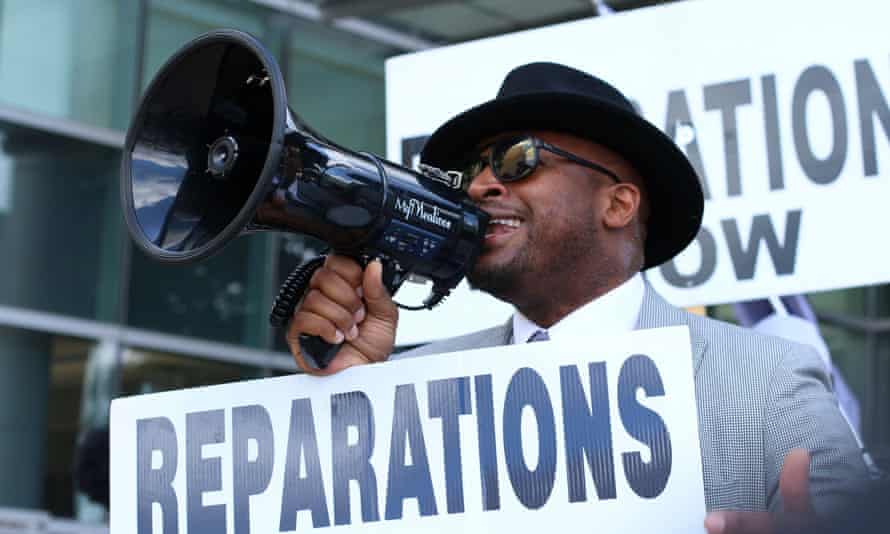 A first-in-the-country taskforce to study and recommend reparations for African Americans held its inaugural meeting in California on Tuesday, launching a two-year process to address the harms of slavery and systemic racism.
The meeting of the first state reparations committee in the US coincided with a visit by Joe Biden to Oklahoma, during which the president marked the centenary of the Tulsa race massacre and commemorated the hundreds of Black Americans who were killed by a white mob in a flourishing district known as the "Black Wall Street". It also comes just over a year after the murder of George Floyd by a white police officer in Minnesota.
A federal slavery reparations bill passed out of the House Judiciary Committee in April, but it faces an uphill battle to becoming law. The bill was first introduced in Congress in 1989 and refers to the failed government effort to provide 40 acres (16 hectares) of land to newly freed slaves as the civil war wound down.
California's secretary of state, Shirley Weber, who as a state assemblywoman authored the state legislation creating the taskforce, noted the solemnity of the occasion as well as the opportunity to right a historic wrong that continues today, in the form of large racial disparities in wealth, health and education.