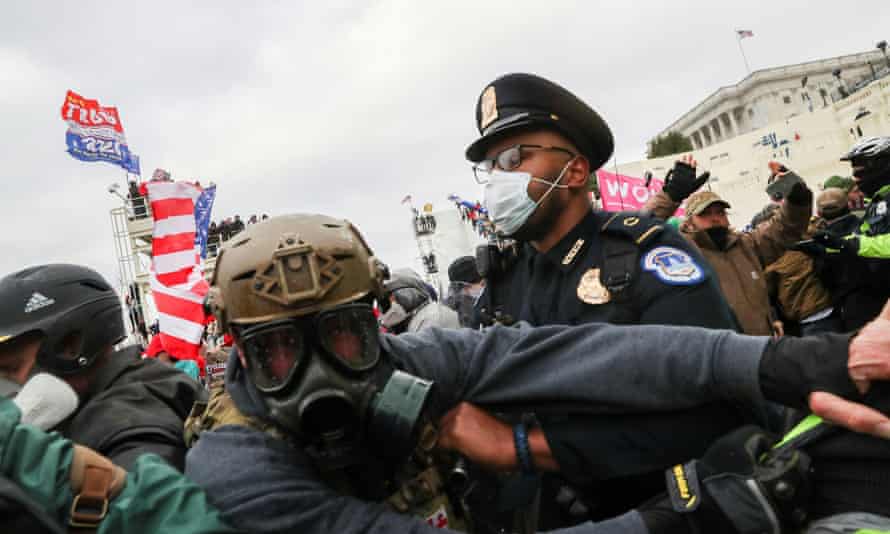 Nancy Pelosi's creation of a House select committee to investigate the 6 January insurrection reopens the possibility of a comprehensive inquiry into myriad security failures and the causes of the deadly attack on Congress by a pro-Trump mob.
The committee will have subpoena power and a broad mandate to examine the facts, circumstances and causes of the Capitol attack against the seat of modern American democracy.
The move comes after Senate Republicans blocked the creation of a 9/11-style commission to investigate the Capitol attack, fearful of scrutiny that could tarnish their party ahead of the 2022 midterm elections.
Now, six months after the attack, here are the key issues that the committee may look at:
What were Trump and members of his administration doing during the attack?
At some point after he delivered his incendiary speech to thousands of supporters opposite the White House, the former president watched TV coverage of the unfolding insurrection from the Oval Office.