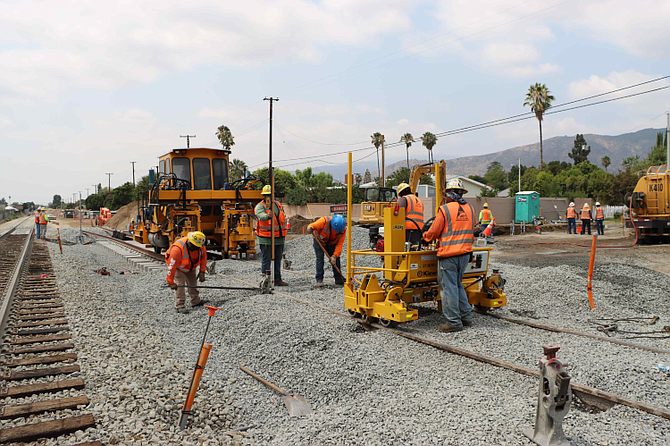 Since the middle of the last century, Los Angeles County has been known as the car capital of the world. But now, an explosion of rail construction projects underway and in the planning stages has made the county the center for the largest rail construction program in the United States.
Four major rail projects are now under construction in L.A. County: the Crenshaw-LAX line, three phases of the Metro D (Purple) Line subway extension mostly under Wilshire Boulevard from Koreatown to Sawtelle, a project connecting three rail lines through downtown, and an extension of the Foothill Gold Line in the East San Gabriel Valley.
A fifth rail project is also under construction: a specialized line for passengers arriving and departing from LAX that connects airport terminals with the Crenshaw-LAX line and a consolidated car rental facility.
Three more rail projects could begin construction in the next five years: a rail line through or under the Sepulveda Pass, an extension of the Green Line from Redondo Beach to Torrance, and a high-speed rail line from Las Vegas that would connect with the Metrolink commuter rail network to Union Station.