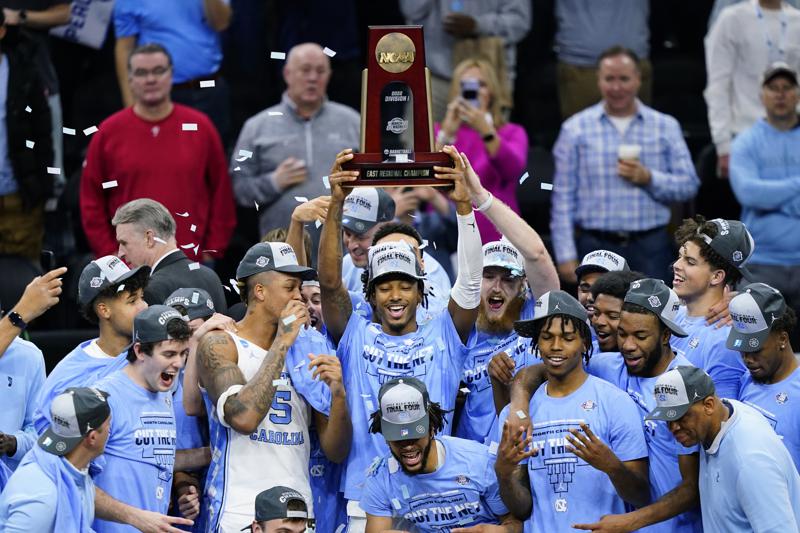 America's favorite underdog, Saint Peter's, shouldn't feel all that bad. North Carolina has crushed lots of dreams over the decades.
The Tar Heels ended all hope of a March Madness miracle in the early going Sunday, getting 20 points and 22 rebounds from Armando Bacot in a wire-to-wire 69-49 runaway over 15th-seeded Saint Peter's.
No. 8 seed Carolina (28-9) made its record 21st Final Four, and this one will be a scene like no other. Next Saturday in New Orleans, it's North Carolina vs. archrival Duke and its soon-to-be-retiring coach, Mike Krzyzewski. Three short weeks ago, the Tar Heels fractured a different sort of fairy tale — Coach K's final home game — in a 94-81 beatdown of the Blue Devils at Cameron Indoor Stadium.
"We want Duke! We want Duke! We want Duke!" the Tar Heels fans shouted as the team cut down the nets in Philly, the same city where Carolina won the East region back in 2016.
"I don't think anything can be as crazy as the leadup to that game over in Cameron," coach Hubert Davis said. "We just keep our eyes straight ahead and we ignore all the noise."