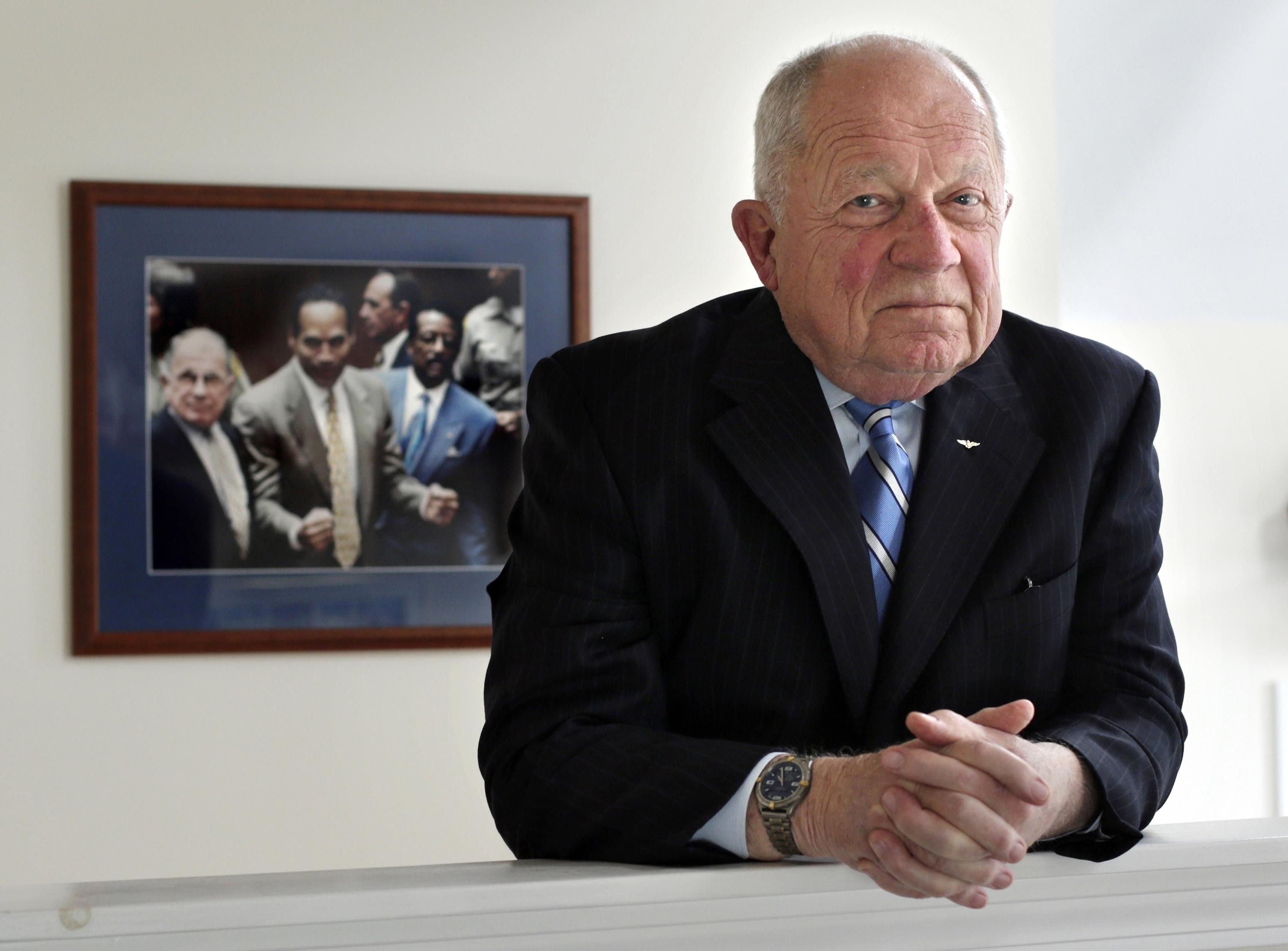 F. Lee Bailey, the celebrity attorney who defended O.J. Simpson, Patricia Hearst and the alleged Boston Strangler, but whose legal career halted when he was disbarred in two states, has died, a former colleague said Thursday. He was 87.
Bailey died at a hospital in the Atlanta area, according to Kenneth Fishman, Bailey's former law partner who went on to become a Superior Court judge in Massachusetts.
Fishman did not disclose the cause of death but said Bailey had moved to Georgia about a year ago to be closer to one of his sons and had been dealing with several medical issues for the past few months.
"In many respects, he was the model of what a criminal defense attorney should be in terms of preparation and investigation," said Fishman, whose legal association and friendship with Bailey dates to 1975.
In a career that lasted more than four decades, Bailey was seen as arrogant, egocentric and contemptuous of authority. But he was also acknowledged as bold, brilliant, meticulous and tireless in the defense of his clients.