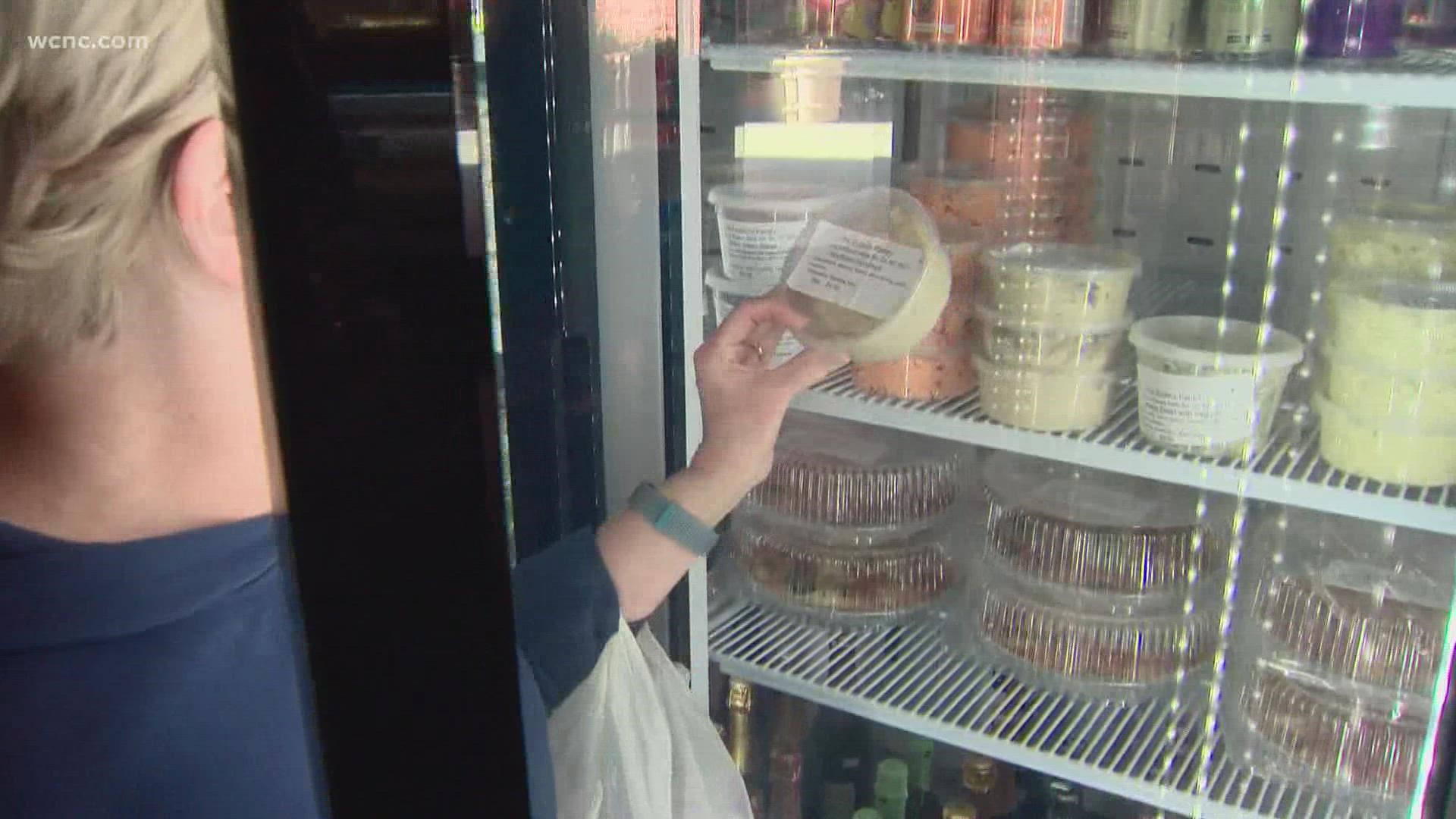 The "Great Resignation" has many people in the area starting new careers and new businesses.
One Charlotte man, born and raised in the city, said his ties to the community have made all the difference as he went from the finance world to running a food shop.
Life is a whole lot different these days for Andrew King.
"I worked for a private equity group that had nothing at all to do with food," he said. "It was very different than what I'm doing now, this is less stressful."
He explained that opening his new gourmet food shop, The Butler's Pantry, was less stressful than his old gig. This is despite the staffing shortages and supply chain issues most in that industry are facing today.
"It was really difficult with supply chain issues and trying to get equipment," King said. "I had to order almost everything from Amazon."
He opened the gourmet food shop, where everything is made in house, at the end of August but still said he's thrilled with this complete professional reset.