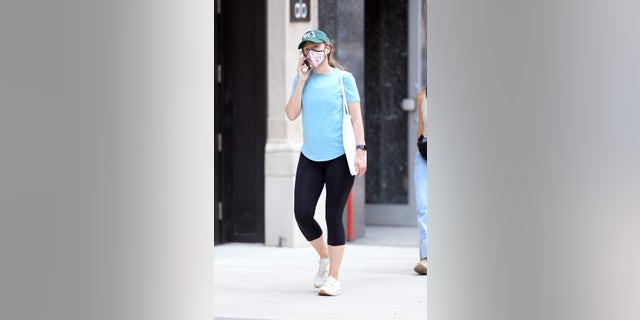 Chelsea Clinton has returned home to New York City.
The daughter of former President Bill Clinton and former Secretary of State Hillary Clinton was snapped walking near her apartment in Manhattan after spending the summer vacationing in the Hamptons, Long Island.
Clinton, 41, was spotted talking on her phone while dressed in casual workout attire. She also made sure not to forget her mask.
The bestselling author's family has been thrust into the spotlight again with the premiere of "Impeachment: American Crime Story" on the FX network. The multi-part dramatization details the former commander in chief's impeachment trial in 1998 involving a sex scandal with White House intern Monica Lewinsky.
The show, a 10-part miniseries, stars Clive Owen as Bill Clinton, Edie Falco as Hillary Clinton, Sarah Paulson as Linda Tripp, and Beanie Feldstein as Monica Lewinsky.
The show's executive producer, Brad Simpson, recently said he doesn't think anyone in the Clinton camp has seen the series and doesn't suspect that they will watch it.