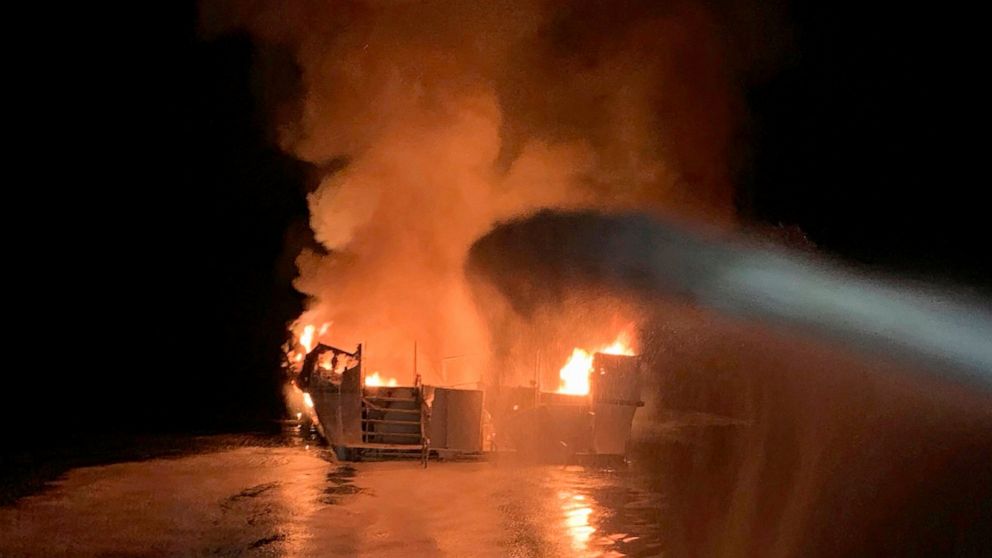 The Coast Guard has announced several new safety rules following the deadly blaze that sent dozens of people on a scuba diving boat to a watery grave off the California coast more than two years ago.
The Labor Day 2019 fire that killed 34 people aboard the Conception off Santa Barbara marked the deadliest marine disaster in modern state history and led to criminal charges and calls for tougher regulations for small passenger vessels.
Under interim rules that take effect over the next two years, boat owners will be required, among other things, to install fire detection and suppression systems, provide better escapes and use devices aboard that make sure a night watchman is alert and making frequent rounds.
An investigation into the disaster blamed the Conception's owners for a lack of oversight and the boat's captain for failing to post a roving watchman aboard the vessel, which allowed the fire to quickly spread and trap the 33 passengers and one crew member below deck. Captain Jerry Boylan and four crew members, all of whom were sleeping above deck, escaped.