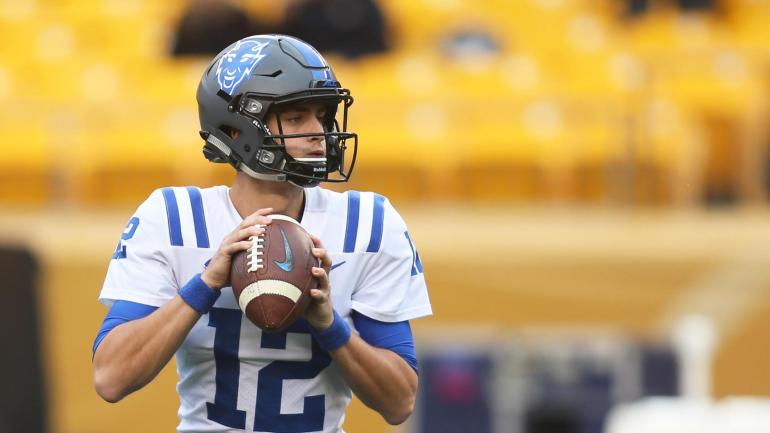 Last weekend's Week 0 served as a nice appetizer for the upcoming college football season, but the main course has now arrived as Week 1 features a full slate of action for the first time in 2021. With teams kicking off from every FBS conference, and postponements or cancelations expected to be far less common in 2021, this week's schedule will feel jam-packed compared to anything we saw last September.
CBS Sports Network will be carrying a marathon of games on Saturday, starting at noon Eastern and going until well past midnight. But it all gets started even earlier than that when Duke travels to Charlotte on Friday night to whet your appetite for all the gridiron action ahead.
The five games on CBS Sports Network feature two power conference squads, several Group of Five teams with conference title aspirations, and a couple of Independent programs readjusting to fall action after sitting out in 2020. Storylines abound from the matchups and there is sure to be some drama as things finally get sorted out on the field.