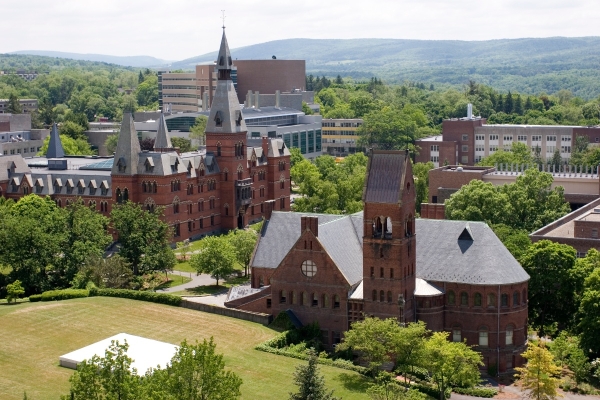 In an effort to improve student mental health, Cornell University's College of Engineering will reduce the maximum number of credits students can take each semester, the college announced Thursday.
The move comes in response to a universitywide mental health review, completed in 2020, which recommends a number of measures to reduce student stress and anxiety. They include implementing grading on a curve, mandating meetings between students and advisers, exploring pass-fail assessments, and establishing a credit limit at each college.
For engineering students, that means beginning next semester, they will be limited to a maximum of 20 credits per semester, down from the current 23. The total number of credits required for a degree remains unchanged and varies by major. About 13 percent of engineering students took more than 20 credits last semester, and 0.5 percent took more than 24, according to a Cornell spokesperson.
The mental health review "specifically cited academic credit limits as an effective strategy for decreasing student stress and anxiety in a manner that complements our emphasis on excellence," engineering deans Alan Zehnder and Miranda Swanson wrote in a statement to Inside Higher Ed.