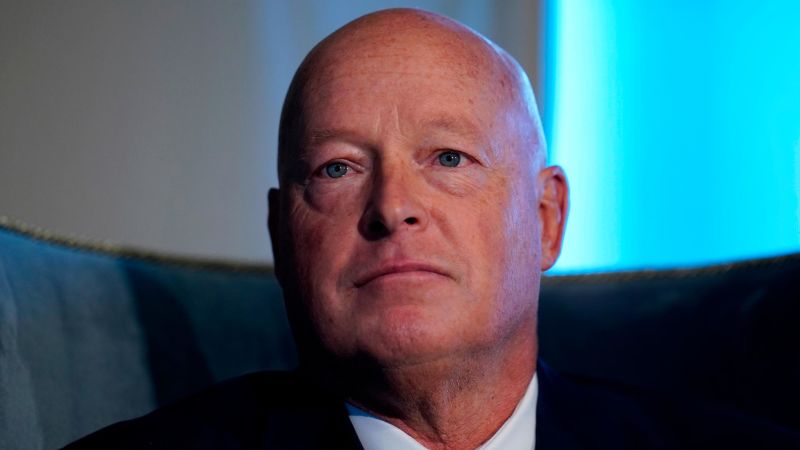 Disney's CEO transition from Bob Iger to Bob Chapek marked a shift from an outspoken, famous CEO with political ambitions, to a largely unfamiliar name whose politics remain a mystery. This week, we got a glimpse at how Chapek's Disney might respond to the world's tumultuous political climate.
On Monday, Chapek spoke about, but did not condemn, Florida's controversial "Don't Say Gay" bill, saying that corporate statements are counterproductive and undermine "more effective ways" to implement change.
That's a very different response from Iger's, who was vocal about his opposition to the bill, and who tweeted in February that it would "put vulnerable, young LGBTQ people in jeopardy."
Chapek's statement marked a tonal shift for the most influential and powerful media company — and could signal a change in how Disney will address political and social issues going forward.
Iger, Disney and politics
Iger's politics were well known in Hollywood. The former CEO was a registered Democrat (he became Independent in 2016) and he famously flirted with running for president.