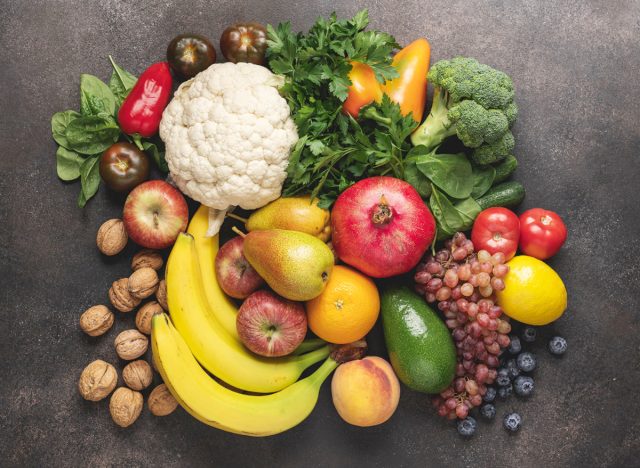 If diabetes runs in your family, you are more likely to have prediabetes and develop diabetes, according to the Centers for Disease Control and Prevention (CDC). And if you have more than one relative with diabetes, you have an even higher risk of developing the disease, based on a study published in Diabetologia.
The good news is that your fate isn't set in stone even though there is a diabetes diagnosis in the family. Being physically active, adopting a healthy diet, and losing weight are all things you can do to significantly lower your risk.
We assume you know what to do to get more exercise—walk more, run more, bike more, swim more, etc.—so read on to learn about the best eating habits to follow if you'd like to keep diabetes out of your future. Read on, and for more on how to eat healthy, don't miss The #1 Best Juice to Drive Every Day, Says Science.
1 Eat more plants.
A key eating habit for diabetes prevention is enriching your diet with more plant foods. "The big mistake people make is thinking they should avoid carbs, says certified diabetes care and education specialist Kim Rose, RDN, CDCES. "That's a misconception."
Skipping all carbs will undermine your efforts and can actually trigger blood sugar rushes when your cravings get the better of your willpower. "You need to space your carbs throughout the day, so you have a steady source of energy and eat quality complex carbohydrates high in fiber from fruits, vegetables, whole grains, nuts, and seeds," she says. "Aim for three grams of fiber or more per serving."