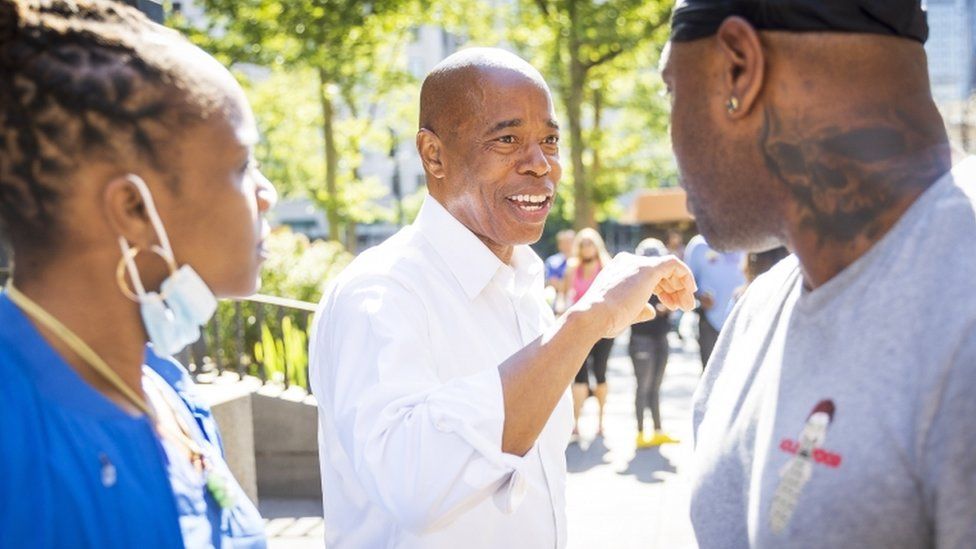 A former police captain who promises to be tough on crime has been declared the winner of the race to pick a Democratic candidate to be New York City's mayor.
Eric Adams, currently borough president of Brooklyn, is now likely to become the city's second black leader. The winner of the party primary is all but certain to become mayor in the heavily Democratic city. Police figures last month showed crime in the city rose by 22% in the past 12 months and shootings were up 73%.
The Republican candidate in November's general election will be Curtis Sliwa, founder of the Guardian Angels, an unarmed civilian patrol group known for their red berets.
Mr Adams, 60, is a moderate Democrat who denounced the "defund the police" movement during the campaign. On the stump, he sought to tread a fine line between promising to reform the New York Police Department (NYPD) and keeping New Yorkers safe from crime.