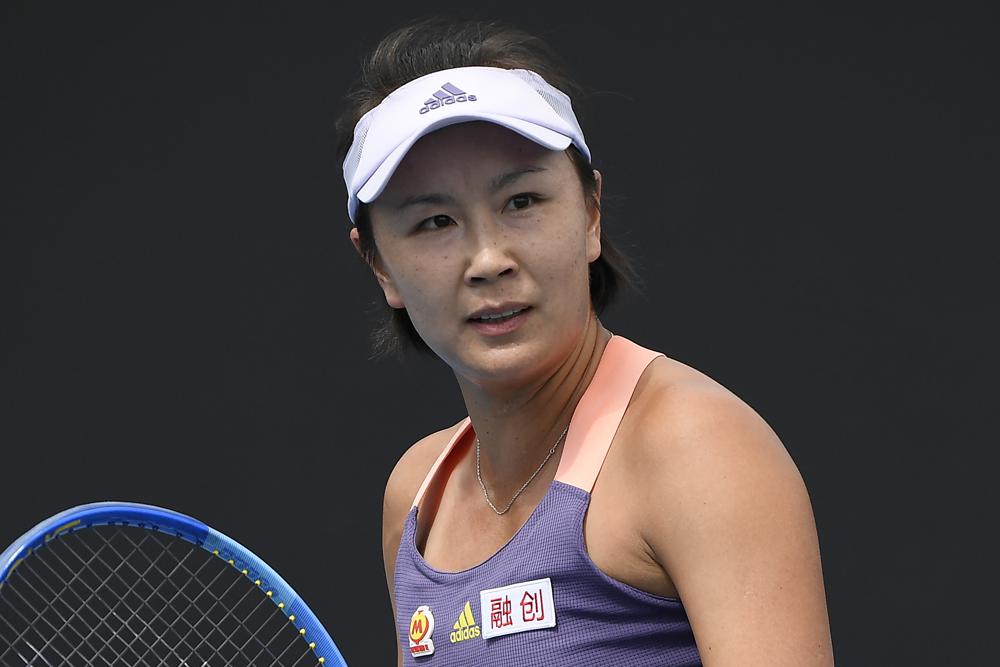 IOC President Thomas Bach can't escape repeated questions about Peng Shuai and issues raised by two video calls the IOC has had with her.
The calls were aimed at conveying a message that Peng was safe despite being absent from public view after the three-time Olympic tennis player accused a top Chinese politician of sexual assault almost six weeks ago.
The questions keep coming, even overshadowing a diplomatic boycott of the Beijing Winter Olympics called by the United States, Britain, Canada, Australia, and Lithuania.
Bach has acknowledged that Peng's situation is "fragile." He is in the midst of three days of executive board meetings in Switzerland focused on the opening of the Games in Beijing on Feb. 4. But many of the questions at the daily press briefings are about Peng.
"You have to respect this human being," Bach said Wednesday. "And in such a fragile situation (that) Peng Shuai is in, you have to make all the efforts to build trust. To engage in a human relationship. And this, as you can appreciate, is not easy in a video call."