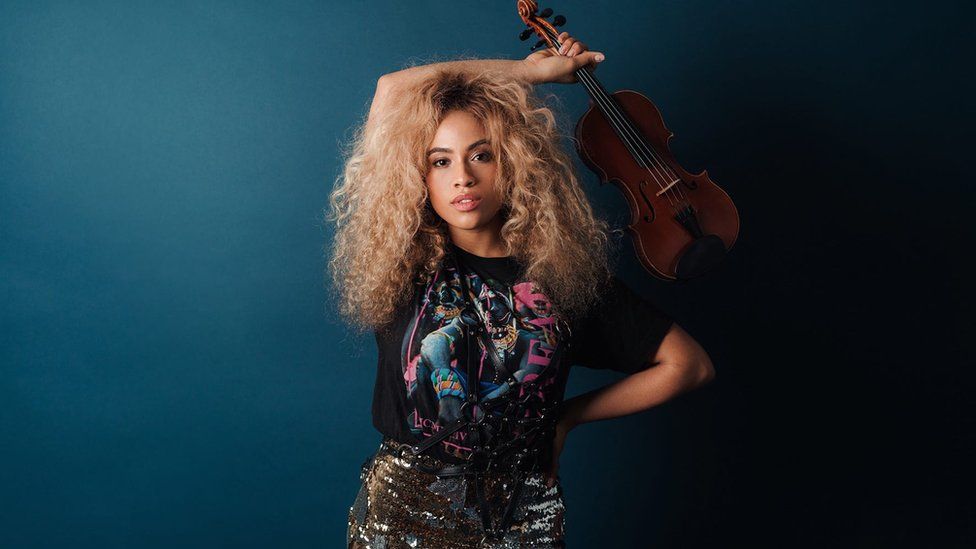 Growing up, violin prodigy Meredith Ezinma Ramsay hated her middle name.
"I was so embarrassed by it," she says. "I was like, 'Why couldn't you have called me something normal, like Haley?'"
She was given the name by her father, a mathematician from Guyana. Derived from the Igbo language of Nigeria, it means "true beauty" or "good fortune" – but Ramsay didn't appreciate its significance until she read Chinua Achebe's masterpiece Things Fall Apart.
In Achebe's novel, Ezinma is the king's beloved daughter, whose spirit and intellect are so great that he wishes she had been born a boy, and could inherit his kingdom.
After putting down the book, Ramsay says she "felt like I wanted to walk into her shoes – it's such a powerful name".
Now, aged, 30, she's reclaimed the name for herself. When she takes to the stage – whether she's part of Beyoncé's band, or fronting her solo work – Ramsay is Ezinma.