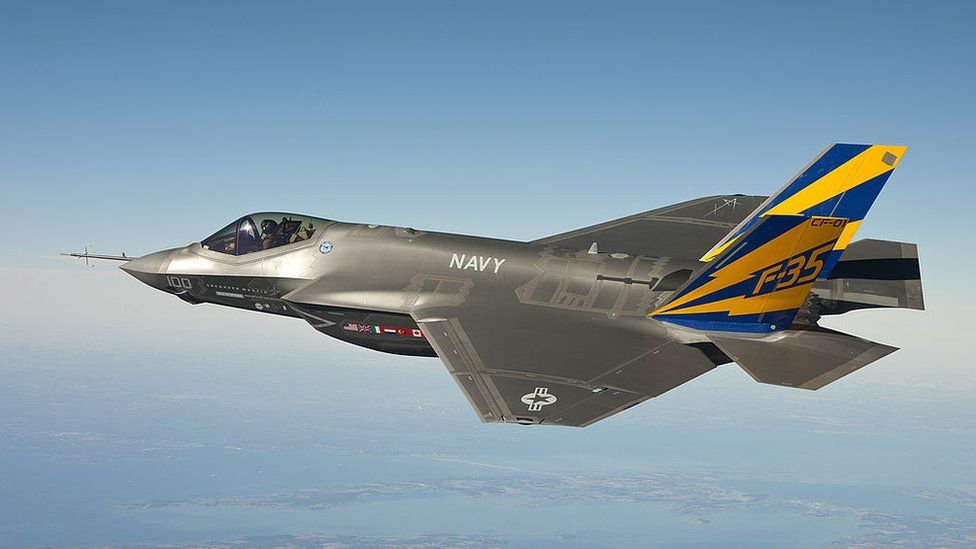 The US Navy has said it has retrieved a stealth fighter jet from the depths of the South China Sea where it sank after a "mishap" in January.
A major operation was launched to recover the $100m (£74m) F-35C jet – the newest, most advanced in the US force.
The aircraft ended up in at the bottom of the South China Sea following a landing problem on the USS Carl Vinson.
The region has been a source of rising US-China tensions in recent years.
The F-35C Lightning II was retrieved on Wednesday from a depth of 12,400 feet (3,780 metres) using a remotely operated vehicle that fastened rigging and lift lines to the aircraft. A hook was lowered from a diving support ship's crane to the sea floor, which was attached to the rigging. The jet was then lifted to the surface and hoisted aboard the vessel.
"The recovery effort shows the US Navy's commitment to its assets, and a free and open Indo-Pacific," the Navy said in a statement.