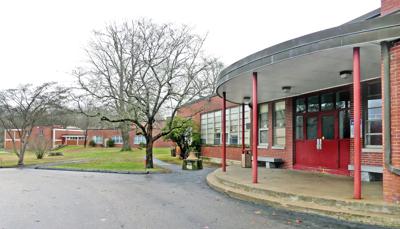 Officials have earmarked $1 million in American Rescue Plan Act funding to serve as a primary funding source to allow the community to move forward with the demolition of the former middle school wing of the North Stonington Education Center, but questions remain regarding just how expensive the project would be.
The Board of Finance voted last week to earmark the funding, which was done at the request of First Selectman Robert Carlson on behalf of the Board of Selectmen. Member Sarah Nelson opposed the request, saying that she did not see an advantage to approving the funding without knowing the full cost for demolition.
Carlson said the town hoped to move quickly in bringing the project to a town meeting in April along with RFPs, however, and said he would be able to use the guaranteed source of funding to limit impact to taxpayers. The $1 million will not cover the entire cost of the demolition, he warned, but would still cut into project costs considerably.
"This will go a long way towards making a dent in (demolition) costs," Carlson said. "If we have it earmarked, then it will not be used for anything else and if we don't move forward in taking down that one-story wing, the money would come back before the board for reallocation."