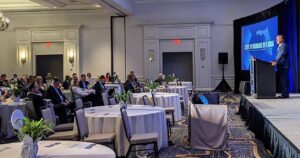 Florida's Department of Financial Services has added 13 employees, 10 of whom are sworn law enforcement officers, to investigate property insurance fraud in the state, Chief Financial Officer Jimmy Patronis said.
The squads were authorized by the Legislature last year. They are based in Tampa and Orlando but will have the authority to work with other law enforcement units and the insurance industry to investigate fraud cases around the state, according to a news release.
"I have directed these detectives to focus on significant cases involving organized schemes to defraud, multiple suspects or jurisdictions, contractor fraud, fictitious damage claims, inflated damage claims, and fraudulent water and roof damage claims," Patronis said.
The CFO said curbing fraud by unscrupulous contractors, assignment-of-benefits abuse and other schemes is key to keeping insurance costs in check. The news release did not indicate how much funding would go to the new fraud units, or where the revenue will come from.