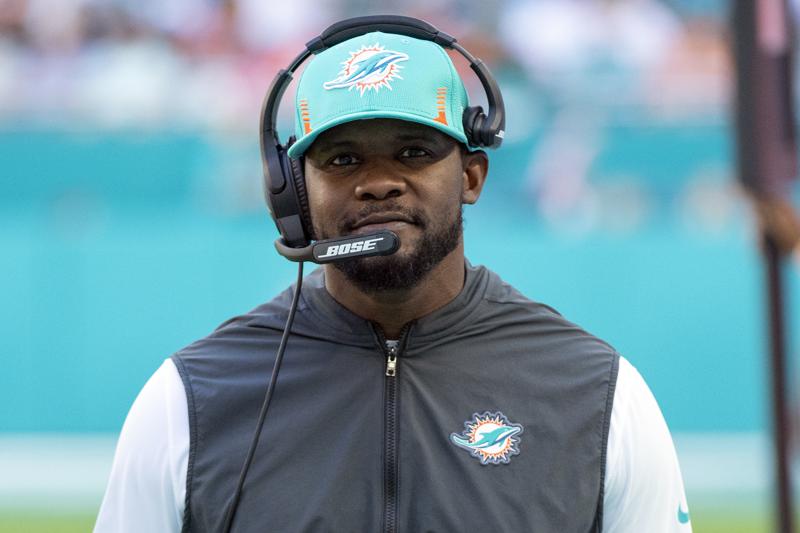 Former Miami Dolphins head coach Brian Flores thinks race placed a factor in the team's decision to fire him in January.
Speaking on the "I Am Athlete" podcast co-hosted by former NFL wide receivers Chad Johnson and Brandon Marshall, and Omar Kelly of the South Florida Sun-Sentinel, Flores alleged he was given tasks that he doesn't think would have been required of a white head coach. Flores went 25-24 in three seasons with Miami before being let go on Jan. 10.
Flores, who was hired over the weekend to be a senior defensive assistant for the Pittsburgh Steelers, filed a class-action lawsuit against the NFL alleging racist hiring practices. Flores has no plans to abandon the lawsuit even though he has returned to coach in the league.
"I think race played a role in my firing," Flores said on the podcast. "What I mean by that is, there were things I was asked to do. There were conversations that were had. I was made out to be a difficult person to work with. I think my white counterparts wouldn't have been asked to do the things I was asked to do."