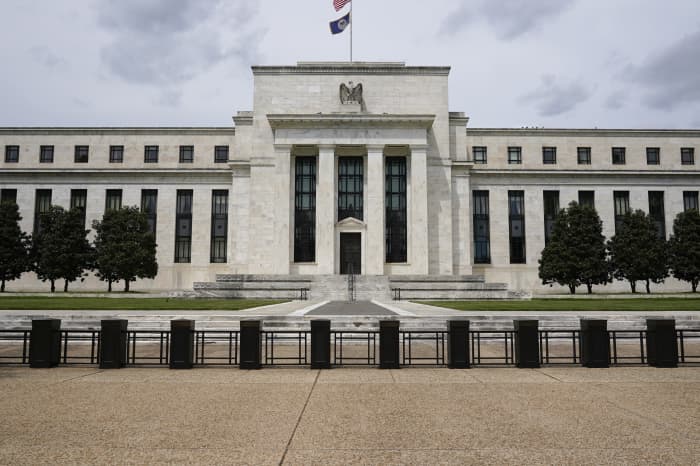 Investors cheered Federal Reserve Chairman Jerome Powell's Jackson Hole speech on Friday, with markets interpreting it to mean that the central bank would not too quickly wind down its support of the economy. But not every speaker at the annual gathering gave cause for optimism.
Don Kohn, the Fed's former vice chair for financial supervision, used the opportunity instead to warn of imminent risks to the stability of the global financial system, and called on regulators and lawmakers to take swift action to address those concerns.
"Dealing with risks to the financial stability is urgent," he said during a speech to the Federal Reserve Bank of Kansas City's annual Jackson Hole Economic Policy Symposium. "The current situation is replete with…unusually large risks of the unexpected, which, if they come to pass, could result in the financial system amplifying shocks, putting the economy at risk."
Kohn pointed to the minutes of the most recent Federal Reserve meeting, which indicated that members of the bank's interest-rate setting committee saw there were "notable" vulnerabilities in the financial system as asset values have risen to historical highs and government and private debt have reached near-record levels relative to the size of the economy.