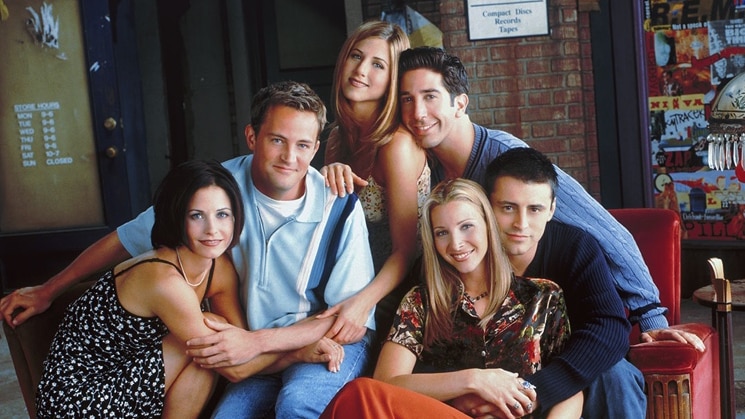 It is the television reunion fans of Friends have waited a long time to see.
The onstage reunion of the starring cast of the hit sitcom will air on HBO Max in the United States on Thursday, May 27.
With the episode just a week away from premiering, HBO Max has dropped the official trailer.
The trailer coincided with an interview the starring six did with People, which was uploaded on YouTube hours earlier.
Titled The One Where They Get Back Together, Jennifer Aniston, Courteney Cox, Lisa Kudrow, Matt LeBlanc, Matthew Perry, and David Schwimmer will all be at the reunion, along with cameos from many fan favourites.
The two-minute clip has given us a glimpse into what Friends fans can expect when the reunion airs.
If there is one thing the trailer showed, it was that the reunion was emotional.
Several snippets of the two-minute clip show members of the cast in tears, reliving their time on the popular show.
While the cast has maintained friendships since the show finished in 2004, the six starring actors had not been in the same room together in nine years, according to Schwimmer.