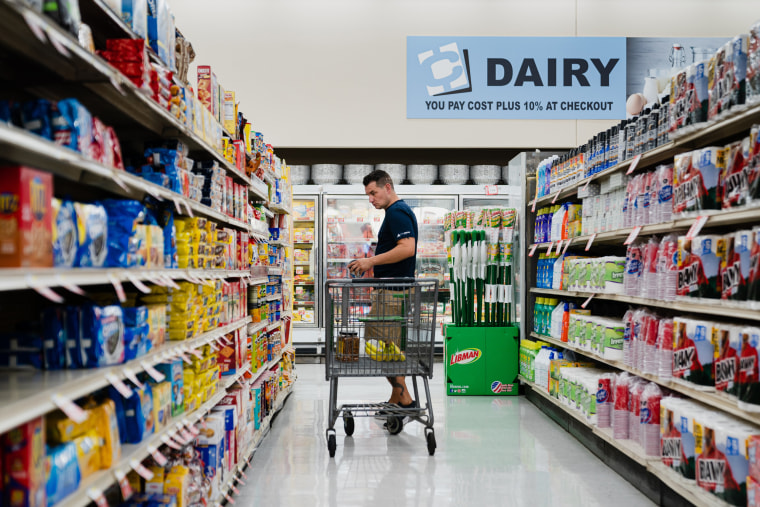 An economic recovery under threat from the delta variant of the coronavirus got a shot in the arm this week from an unexpected source: food stamps.
Consumer sentiment, a leading economic indicator, plunged by 13.5 percent for early August as the delta variant rose, according to a recent University of Michigan survey, a drop exceeded only during the shutdowns in April 2020 and the depths of the Great Recession.
Anti-hunger advocates say the increases in the $79 billion Supplemental Nutrition Assistance Program, or SNAP, which went 15 years without an adjustment, are not just vital for the millions of Americans who face food insecurity from the pandemic; they are also a good investment.
Every dollar spent on SNAP benefits generates $1.67 in economic activity, according to calculations by Mark Zandi, chief economist at Moody's Analytics. That's greater than the $1.31 per dollar for federal aid to state governments and the 32 cents per dollar for cutting corporate tax rates.