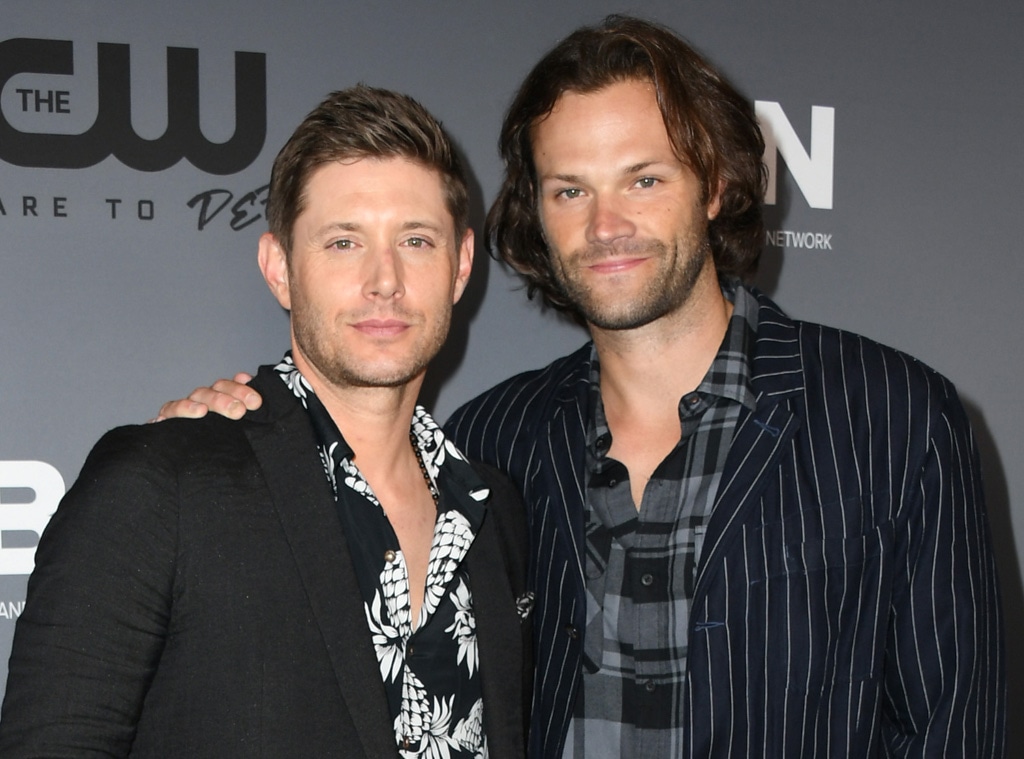 After Jensen Ackles announced his new Supernatural spinoff, former co-star Jared Padalecki claimed to have no idea the project was in the works.Jared Padalecki doesn't appear to be in a super mood that Jensen Ackles will be carrying on the Supernatural franchise without him.
The 38-year-old Gilmore Girls alum took to Twitter on Thursday, June 24 to share his apparent surprise that Jensen, his co-star for 15 seasons on The CW's beloved drama, is developing a prequel series that he's set to narrate as his character Dean Winchester, in addition to serving as a producer.
Several hours after Jensen, 43, posted a news article about the new project, titled The Winchesters, Jared quote-tweeted him and claimed to have had no idea the spinoff is in the works.
"Dude," wrote the actor who played Dean's brother, Sam Winchester. "Happy for you. Wish I heard about this some way other than Twitter. I'm excited to watch, but bummed that Sam Winchester had no involvement whatsoever."