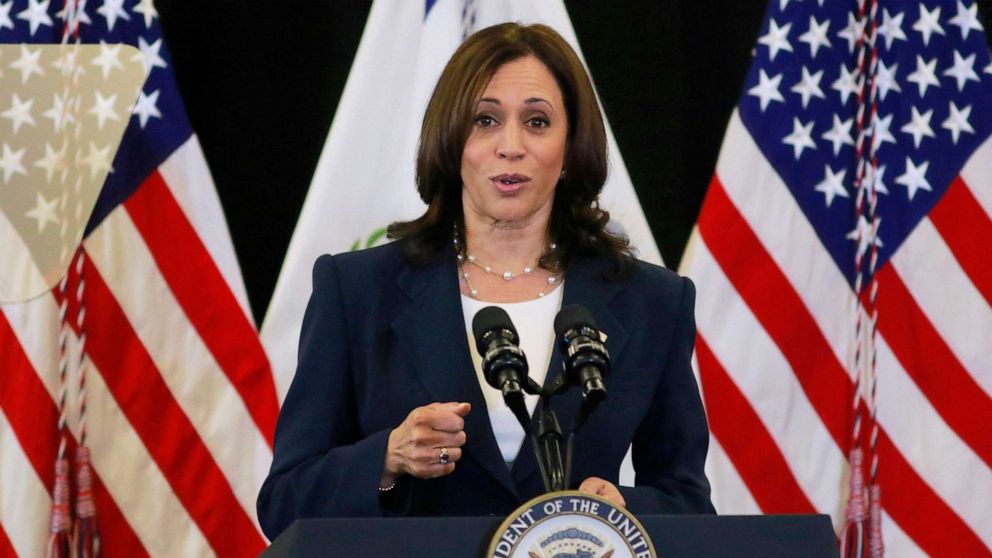 Vice President Kamala Harris announced on Thursday that the Democratic National Committee is investing an additional $25 million in its voting rights initiative, underscoring the Biden-Harris administration's commitment to a cause that has become a rallying cry for the party.
"This campaign is grounded in the firm belief that everyone's vote matters — that your vote matters," Harris said, flanked by two American flags.
Harris made the announcement and call to action to get out the vote at her alma mater, Howard Unversity, an HBCU, kicking off remarks by saying it's "so good to be home." The location was also significant in that Democrats have argued that Republican voting bills popping up in legislatures across the country are threatening to suppress historically disenfranchised communities, including Black voters.
"I want to make clear that this is about all voters, it's about all voters. This is not about Democrats or Republicans — it's about Americans, let's be clear about that," Harris said.