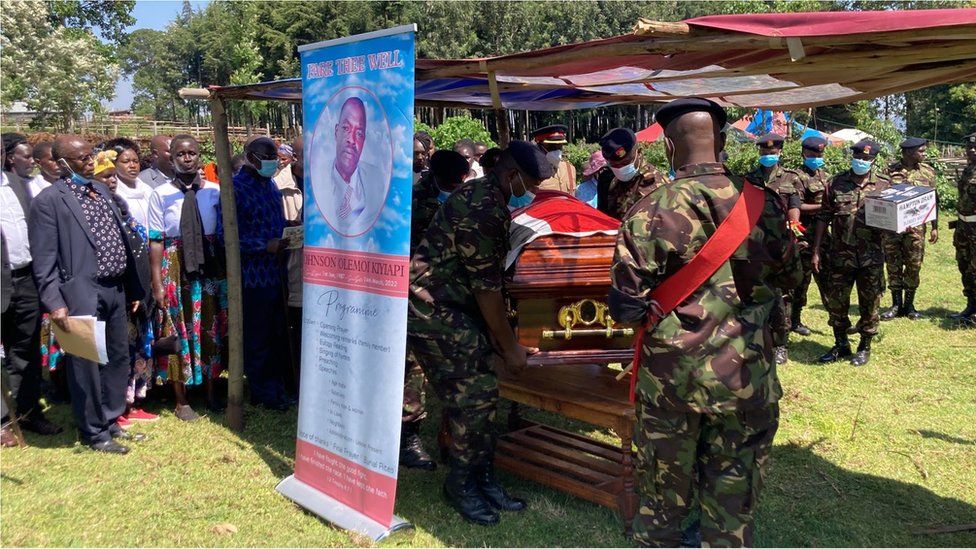 Johnson ole Kiyaipi was buried with full military honours in his Kenyan home after he was killed by a roadside bomb in Somalia, even though neither the army nor the government has publicly acknowledged his death.
The killing of the 35-year-old and nine of his colleagues last week, reportedly at the hands of al-Shabab, has fuelled calls for Kenya to withdraw its troops from Somalia, where they have been fighting the militant group since 2011.
The official silence has only worsened the frustration of Mr Kiyaipi's family in Kilgoris, south-western Kenya.
"How many other young men are we going to lose before our boys are brought back home? How many more families should bear the pain of this war fought in distant lands?" asked his elder brother, Dr Joel ole Kiyiapi.
"If our boys should die, they should die protecting our country within our borders."
At the funeral service, the casket of Mr Kiyaipi was carried shoulder high by soldiers to a small tent at the front of the ceremony attended by hundreds of villagers.