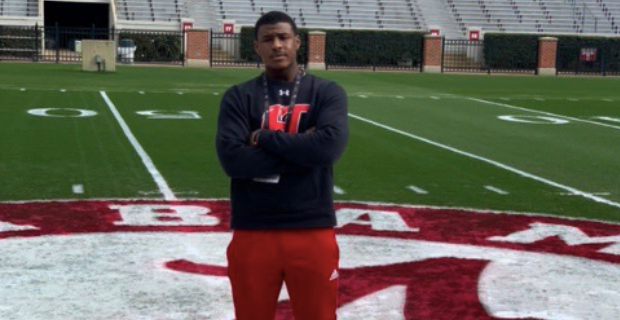 As Top247 defensive lineman Justice Finkley's interest in middle school shifted from forensics to medicine and ultimately being a neurosurgeon, his mother Dr. April Finkley showed him Myron Rolle's story, you know the one about a former blue-chip football recruit who became standout at Florida State that went on to be Rhodes Scholar and indeed a neurosurgeon.
"The blue-print is there," the elder Finkley said. "But even if there wasn't a Myron Rolle, there will be a Justice Finkley."
Easy to see why she believes that.
Finkley and her husband Dr. Jacqnaii Finkley both work in education, she in data analysis for Birmingham (Ala.) City School District, and he the principal of an elementary school. They've always told their oldest child Justice "ball and books, you can have both." The younger Finkley has certainly taken that mentality and lived by it.
Tabbed by the Top247 as the nation's No. 117 prospect regardless of position, Finkley is one of the top high school football players in America, with an eye on the NFL and another on the operating room.