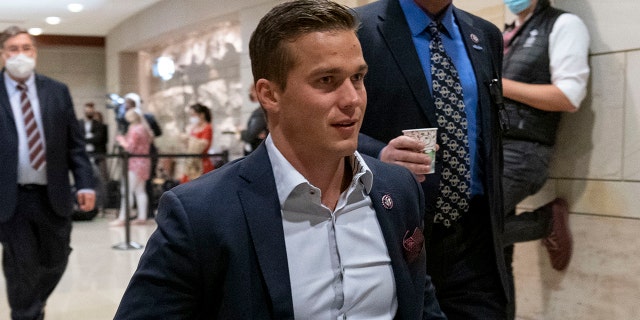 "It just shows how exactly the Democrats feel about the nuclear family in America right now. I was doing the only thing that I find more important than my service here in Congress, and that was my service as a husband," Cawthorn told Real America's Voice network on Thursday, according to The Washington Times.
Cawthorn, 25, wed Cristina Bayardelle, an Instagram influencer, in a religious ceremony on April 3, the seven-year anniversary of the car crash that left him partially paralyzed. The couple previously held a civil ceremony in December, the Times reported.
"If I have to choose between voting with Nancy Pelosi or spending time with my beautiful wife, I'm choosing Cristina every time," he added.
The two then flew off to their honeymoon in Dubai.
Cawthorn admitted he had missed a number of votes in the week he was gone but said it was all "Democrat garbage."
The North Carolina congressman has missed 16.2% of votes roughly every 1 in 6, Axios reported.