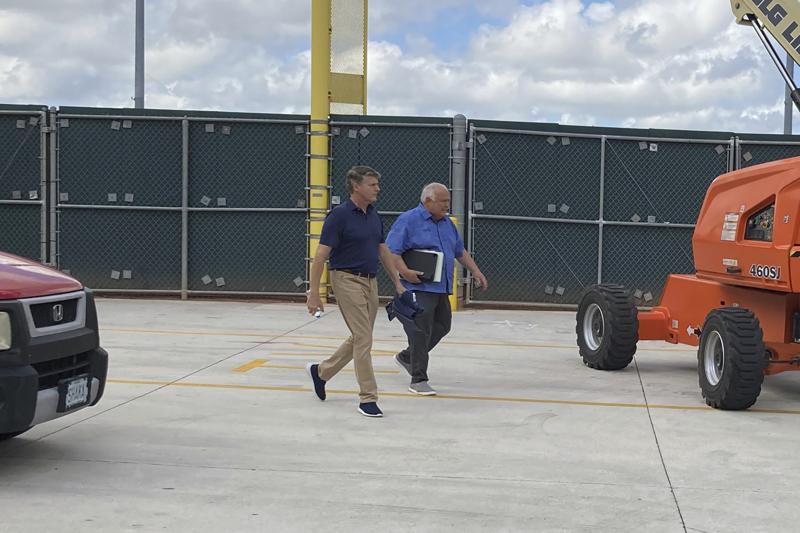 With just over three days until Major League Baseball's deadline for a deal that would ensure a 162-game season, commissioner Rob Manfred joined the talks Friday as negotiators met again during a week with no sign of significant progress.
This was the fifth straight day the sides talked, and the first time Manfred was seen at a session.
Union head Tony Clark led a delegation of players into Roger Dean Stadium — the spring training home of the St. Louis Cardinals and Miami Marlins — shortly before 1 p.m. The group that included Max Scherzer, Andrew Miller and Zack Britton from the union's eight-man executive subcommittee.
At one point, Manfred left the area where management was caucusing and spent 20 minutes with the players' group in the Cardinals' clubhouse beyond the right-field fence.
Bargaining resumed shortly after 5 p.m. when a management delegation walked over to the players, a group that included Yankees managing general partner Hal Steinbrenner, Colorado CEO Dick Monfort, Deputy Commissioner Dan Halem and Executive Vice President Morgan Sword.