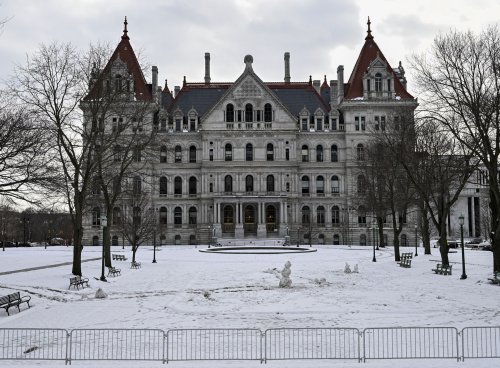 Democratic state legislators in New York released a congressional redistricting map Sunday that redrew House lines to give Democrats as many as three more seats at a time when the party's majority is in jeopardy.
The New York map is the latest redistricting win for Democrats who had been expected to suffer at the hands of Republican state legislatures that control map-drawing in many more states.
But maps in two of those states, Ohio and Alabama, have already been struck down by the courts. In a third Republican state, Texas, the Justice Department has sued over lines it said discriminated against Latinos.
So far, in more than two dozen maps passed around the country, Democrats would net an additional five districts that Joe Biden would have won in 2020. The New York map, which is expected to be voted on this week and signed by Gov. Kathy Hochul (D), would bring that up to eight seats.
As redistricting began last year, Republicans hoped to gain at least enough seats to overcome the current 10-member advantage held by Democrats.