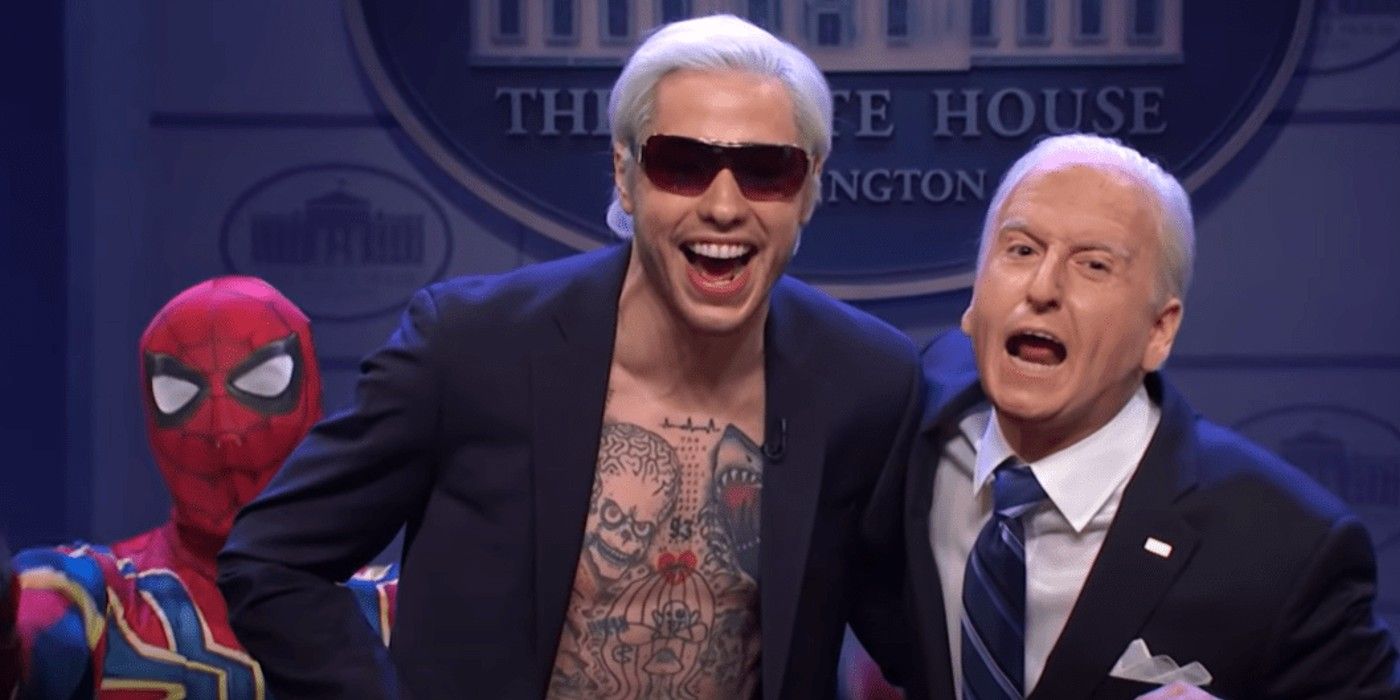 Saturday Night Live's most recent cold open brought the multiverse to Washington, DC with a variant of President Joe Biden and a cameo from Spider-Man himself.
The nearly seven-minute-long cold open featured a message from Joe Biden (featured player James Austin Johnson), begging the American people to "stop seeing Spider-Man," as he blamed the spread of the omicron variant of the coronavirus on Spider-Man: No Way Home. "Just think about it, when did Spider-Man come out? December 17.
When did every single person get omicron? The week after December 17. Stop seeing Spider-Man!" he said. By the end of the sketch, a variant of President Biden, played by SNL regular Pete Davidson, from the alternate "real universe" emerged from a portal with Spider-Man to welcome the audience to the rest of the show.
As the omicron variant surged following the release of Spider-Man: No Way Home in theaters, several surprise appearances from star Tom Holland and another unnamed actor at opening night screenings were canceled due to COVID-19 concerns.
Despite this, No Way Home has been consistently breaking previously established box office records since its release in theaters.