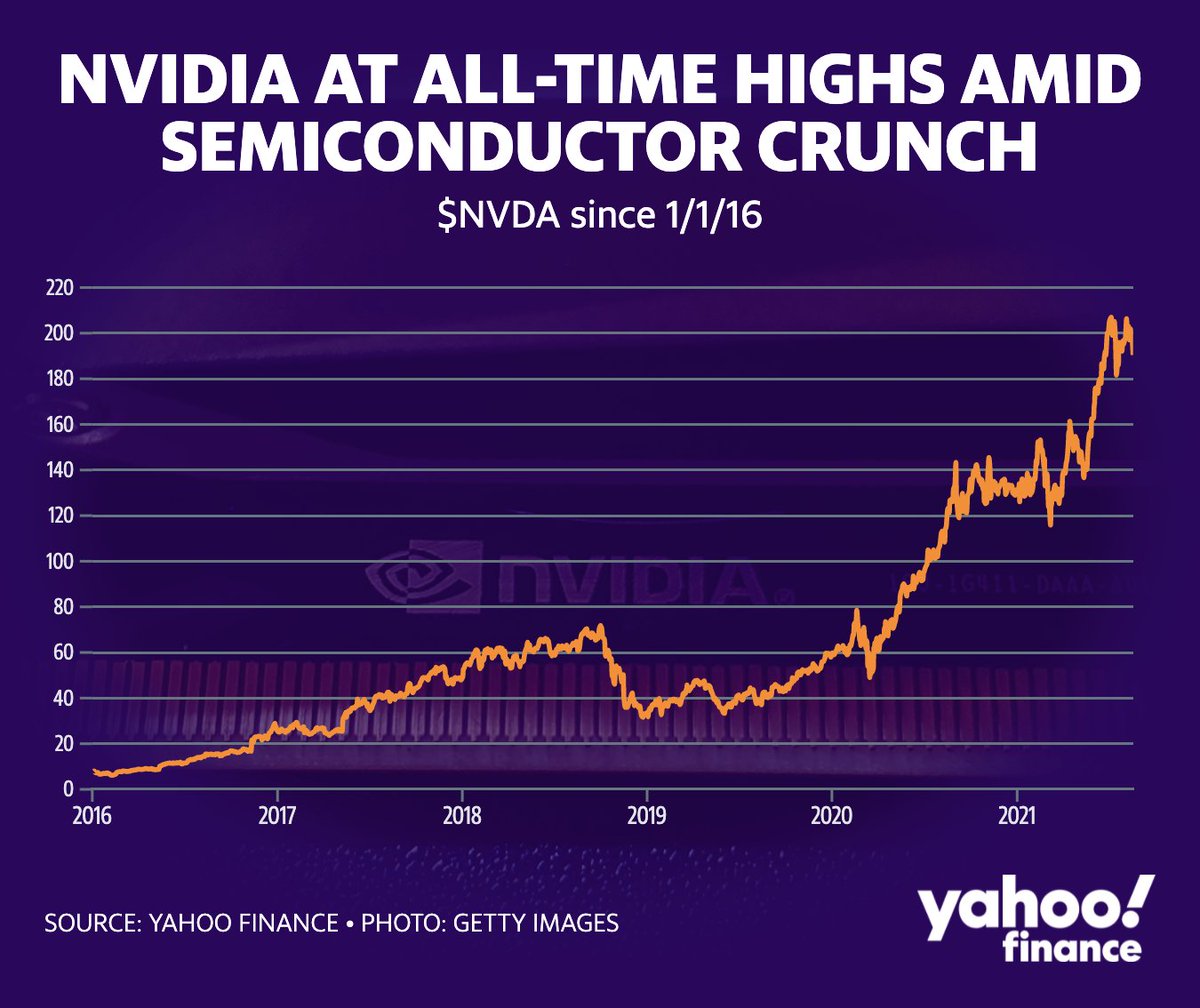 Nvidia (NVDA) reported its fiscal Q2 2022 earnings after the bell on Wednesday, beating Wall Street expectations on the back of the continued growth of the company's important data center and gaming segments, driving revenue up a whopping 68% year-over-year for the quarter.
Shares have been on a tear over the last three months, jumping 48% compared to the S&P 500's 18%. The vast majority of the company's revenue comes from its data center capabilities, and graphics card, both of which have seen massive interest from buyers.
And Oppenheimer's Rick Schafer sees that continuing into Nvidia's the second half of the company's fiscal year.
"Despite constraints, we see gaming leading [fiscal Q2] growth with continued momentum into 2H led by new gaming titles, back-to-school, and holiday," Schafer wrote in an analyst note ahead of Nvidia's earnings. "[Data center] demand accelerates into [second half] with hyperscale spending and it increasingly favors Al neural network workloads/services."
And while the average selling price of Nvidia's cards may drop, as less expensive units become more readily available, BofA Global Research's Vivek Arya says that the company's gaming segment will continue its double-digit growth throughout fiscal 2022.