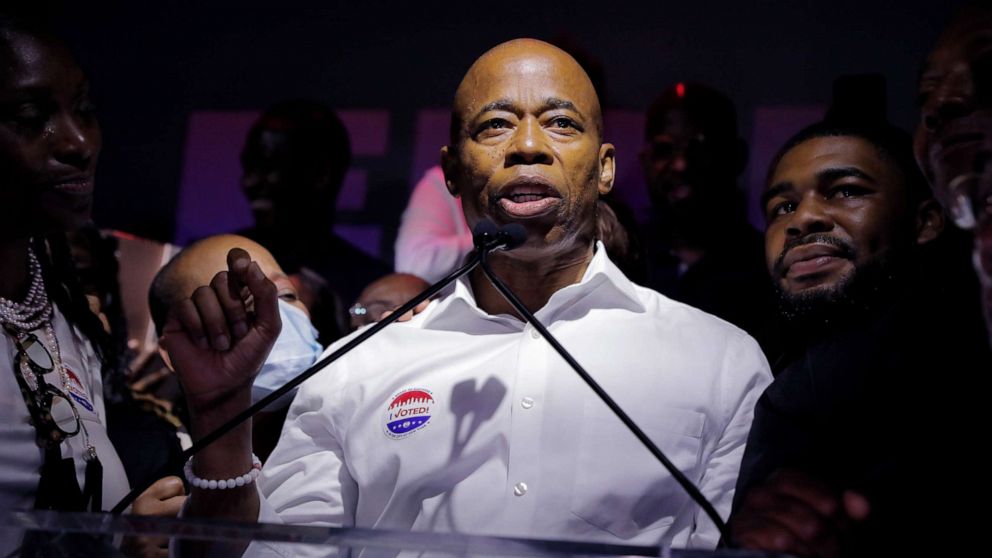 The New York Board of Elections abruptly removed the unofficial vote counts for New York City's Democratic primary for mayor from its website Tuesday night after the agency said it was investigating a "discrepancy" in the report.
The preliminary results, released hours earlier by the city, showed Brooklyn Borough President Eric Adams maintained a lead in the preliminary vote count for New York City's Democratic primary for mayor, though suggested a closer-than-expected race that could swing in a different direction when all votes are counted.
"The vote total just released by the Board of Elections is 100,000-plus more than the total announced on election night, raising serious questions," Adams said in a statement Tuesday following the release of the since-pulled report. "We have asked the Board of Elections to explain such a massive increase and other irregularities before we comment on the Ranked Choice Voting projection.
"Following Adams' comments, the Board of Elections said in a statement on Twitter that it was aware of "a discrepancy" in the report and was investigating. It later said Tuesday's initial release included test ballots, which caused the discrepancy.