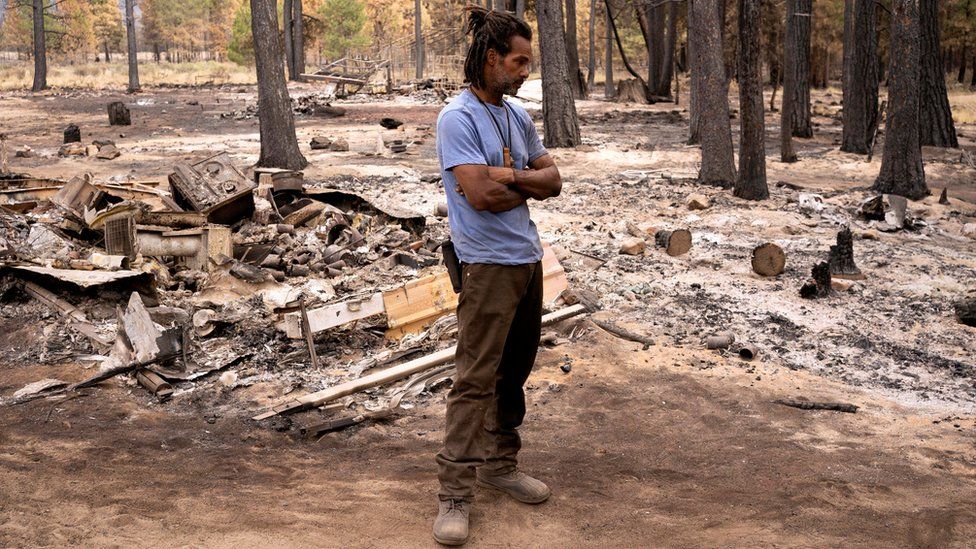 In the US state of Oregon, the nation's largest active wildfire has burned through more than 364,000 acres, prompting thousands of evacuations.
Over 2,000 firefighters are tackling the so-called Bootleg Fire – one of the largest blazes in Oregon's history. Since starting on 6 July, it has already scorched an area larger than the city of Los Angeles. It is one of more than 80 major fires raging across 13 US states, spurred by recent heat waves and high winds.
Climate change increases the risk of the hot, dry weather that is likely to fuel wildfires.
The world has already warmed by about 1.2C since the industrial era began and temperatures will keep rising unless governments around the world make steep cuts to emissions..
The Bootleg Fire in Oregon, named after the nearby Bootleg Spring, has forced at least 2,000 residents from mostly rural areas to abandon their homes. At least 160 homes and buildings have been destroyed so far. No deaths have yet been reported.