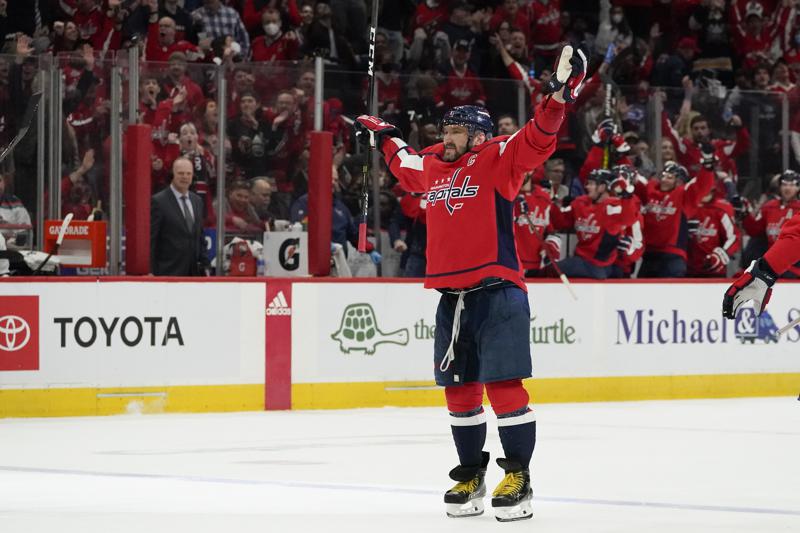 Alex Ovechkin danced around in the middle of the ice by himself after shooting the puck into the net once again.
He was not alone for long.
Seconds after Ovechkin scored his 767th goal to pass Jaromir Jagr for third on the NHL career list, he was surrounded by his Washington Capitals teammates while fans roared in approval. Chants of "Ovi! Ovi!" filled what has been his home arena for almost two decades, and they returned after a 4-3 victory against the New York Islanders that will be remembered more for Ovechkin's latest milestone than the eight-round shootout that followed.
"I think everybody wants me to score that goal," Ovechkin said. "Everybody involved with this milestone. I would say I'm very happy and thankful to be on this team for such a long time, especially with those guys."
Ovechkin's goal to move behind only legends Wayne Gretzky and Gordie Howie capped a turbulent stretch for the longtime Russia-born captain and the face of the Stanley Cup-winning hockey franchise in the U.S. capital. Amid his home country's invasion of Ukraine ordered by Vladimir Putin, whom he has long supported, and with his wife and children stuck back home in Russia, Ovechkin got a brief chance on the ice to soak in the biggest individual accomplishment of his career.