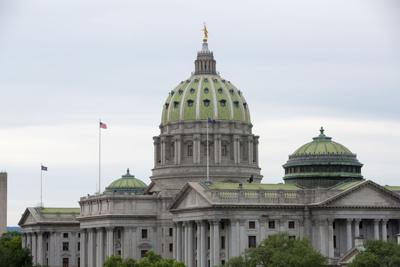 Pennsylvania Democrats on Monday unveiled a plan for $3.75 billion in new spending on public education aimed in part at directing more money to the state's poorest school districts, a proposal Republicans derided as unrealistic for its reliance on federal pandemic relief funds and the state surplus.
Funds would bolster Pennsylvania's basic education subsidies, bring additional dollars to up to 200 of the state's poorest school districts, and invest billions in fixing broken school infrastructure, paying school staff and funding mental health initiatives.
Sen. Vincent Hughes, D-Montgomery/Philadelphia, said in a virtual press event that $1 billion would come from unspent American Rescue Plan dollars and $2.75 billion from the state's general fund. The plan is supported by members of the Senate and House Democrat leadership teams.
Erica Clayton Wright, spokeswoman for the Senate Republican Caucus, called the use of such sources a "political maneuver to turn a one-time spend into a reoccurring funding stream."
However, Hughes cited the state's "historic" budget surplus, projecting it could fall between $6 billion to $7 billion, and said the spending would be sustainable in the years ahead as tax revenue collections show growth.