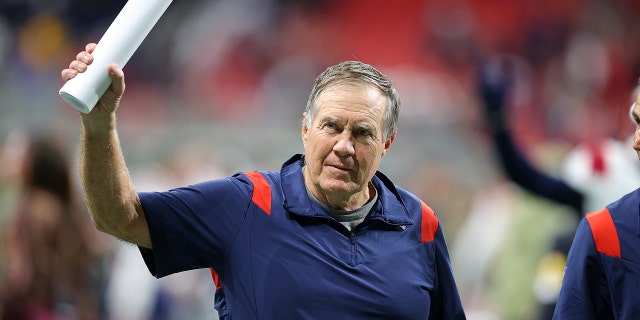 New England Patriots coach Bill Belichick was asked again Friday about whether he had any New Year's resolutions going into 2022.
Juliet Pennington of the Boston Globe was identified as the reporter who initially asked Belichick the question on Sunday following the Patriots' loss to the Buffalo Bills. The interaction between the two on Friday was a little less cringeworthy than what happened after the Week 16 game.
"They would all be personal so they probably wouldn't mean anything to you anyway," Belichick said with a smirk.
Belichick was doing his usual shtick with the media after the game. He gave short answers, appearing to show he was frustrated after the game. But Pennington took a shot in the dark and tried to get Belichick to deviate from his football answers.
The reporter said she was doing a story about New Year's resolutions and asked whether the six-time Super Bowl champion head coach had any.