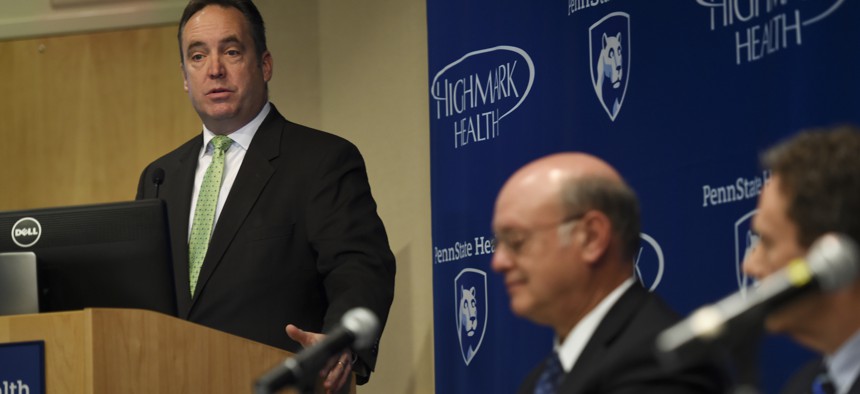 Senate President Pro Tempore Jake Corman, a Centre County Republican, introduced a memo for the Consumer Gas Prices Relief Act Wednesday morning, which seeks to reduce the commonwealth's liquid fuels tax by one-third through the end of the year. This proposal comes one day after Gov. Tom Wolf signed a letter alongside five other Democratic governors calling on Congress to enact a federal gas tax holiday until 2023.
These proposals continue the conversation around rising fuel costs amid inflation and the Russian invasion of Ukraine. If both pieces of legislation are enacted, they would cut fuel taxes in the state by nearly 50%, as the federal gas tax stands at 18.4 cents per gallon.
"Consumers should never have to choose between filling their tank and filling their grocery cart, but that is the reality created by the Biden administration's embrace of the radical anti-energy production policies and world events," Corman said in a statement.
"My plan offers a fiscally responsible way to help struggling families now without limiting the state's ability to respond to financial challenges we could face in the future."