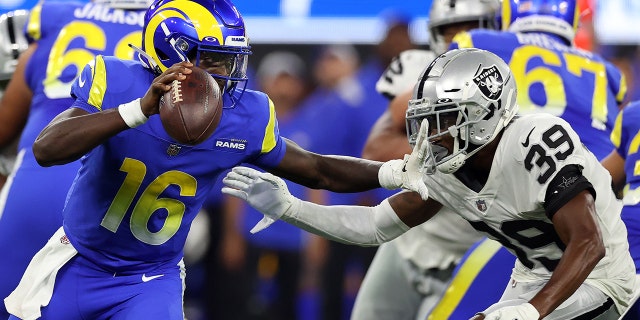 Las Vegas Raiders cornerback Nate Hobbs pleaded guilty Wednesday to a reduced traffic charge stemming from his arrest early this month on suspicion of driving under the influence of alcohol.
The 22-year-old rookie did not appear in person while his attorney, Richard Schonfeld, submitted a written guilty plea to a misdemeanor — careless driving.
Hobbs was arrested before dawn Jan. 3 after he was found asleep inside a vehicle stopped on an exit ramp of a Las Vegas Strip casino parking garage.
Prosecutors said Hobbs' blood-alcohol level was tested at 0.07%, just under the DUI legal limit in Nevada of 0.08%.
A Las Vegas justice of the peace accepted the plea, imposed a $685 fine and 20 hours of community service, and ordered Hobbs to stay out of trouble.
Schonfeld noted that the court order was "going forward."
That's important because Hobbs faces a separate reckless driving charge after he was ticketed on Jan. 16 on a Las Vegas-area freeway. A Nevada Highway Patrol trooper said Hobbs was clocked speeding at 110 mph (177 kph) in a 65 mph (105 kph) zone.