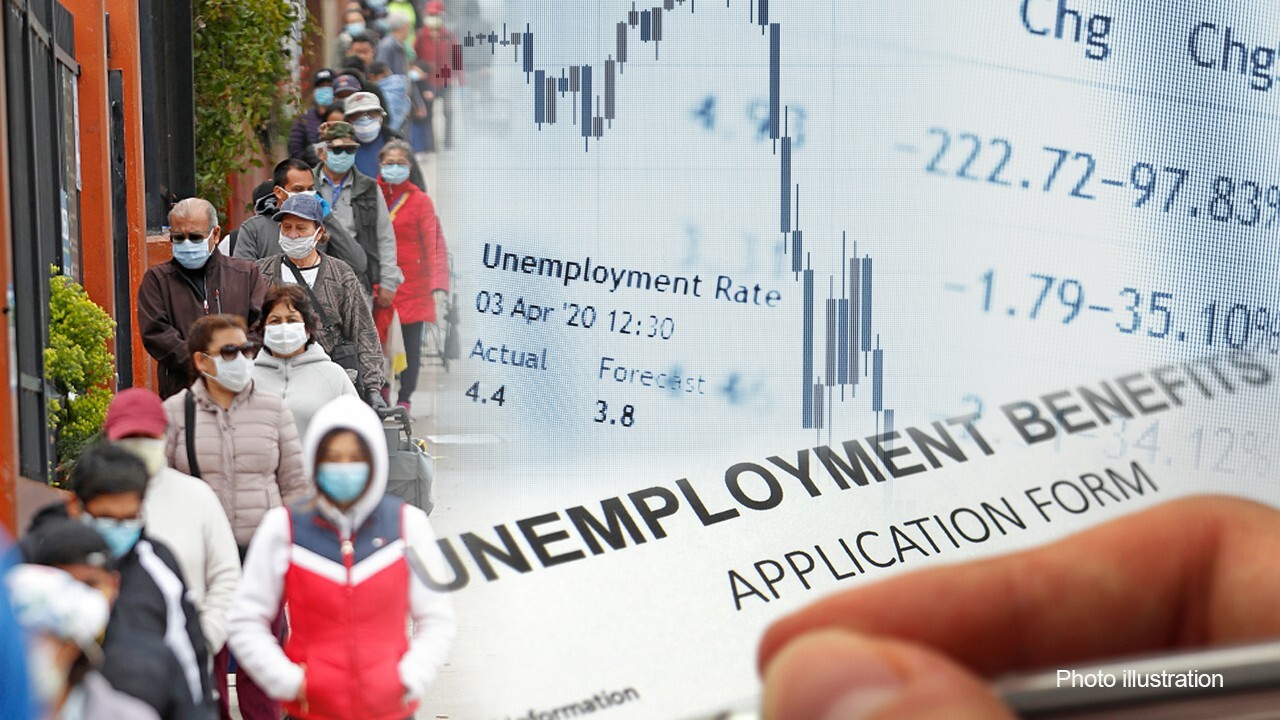 States with Republican governors are leading the U.S. economic recovery from the coronavirus pandemic, while those run by Democrats – which tended to impose lengthier and stricter lockdowns on businesses – are faced with significantly higher unemployment rates.
Labor Department data published last week shows the 10 states with the lowest unemployment rates are all led by GOP governors – while the 10 states with the highest percentage of out-of-work Americans are run by Democratic governors.
Blue states including Nevada (7.7%), New York (7.6%), New Mexico (7.6%), California (7.6%) and New Jersey (7.3%) had substantially higher unemployment rates than the national average of 5.4% in July, the data shows. By comparison, red states – such as Nebraska (2.3%), Utah (2.6%), New Hampshire (2.9%), South Dakota (2.9%) and Idaho (3%) – were well below the national average.
In fact, of the 20 states with the lowest unemployment rate, those led by Republican governors account for a vast majority: 16. Twenty-five of the 27 GOP-led states gained jobs in the last month, the data shows, while two of the states – Idaho and Utah – actually have more jobs than in February 2020, before the pandemic hit.