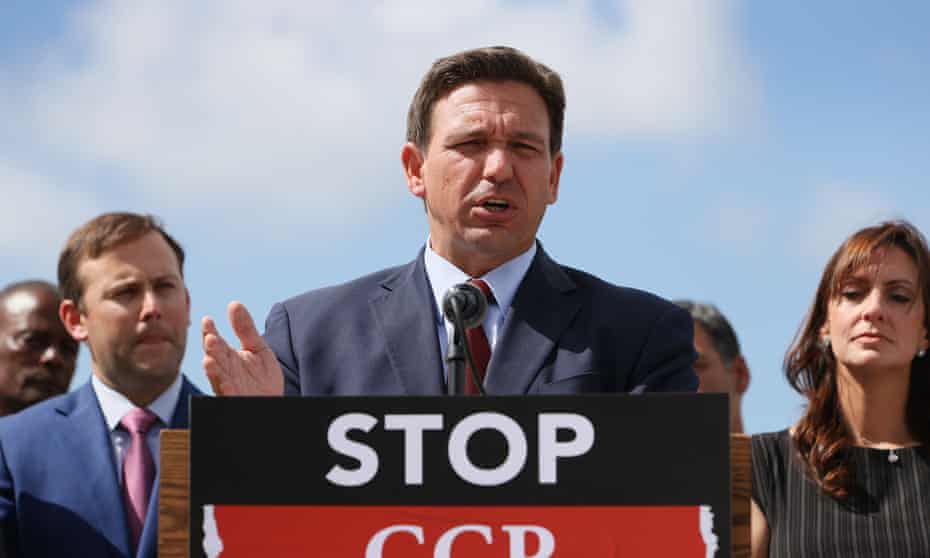 Florida has seen a different side of Ron DeSantis these last 10 days. At the forefront of the state's response to the Miami condo collapse, and now marshaling operations as Hurricane Elsa barrels across the Caribbean, the rabidly Trumpian Republican governor has appeared a steady yet calming leader in the face of multiple unfolding crises.
On Thursday, with Joe Biden in town to comfort grieving relatives, DeSantis provided a moment neither supporters nor opponents thought they would ever see: high praise for a Democratic president with whom he has frequently clashed.
To some, it is a masterful performance of political plate spinning. Seen as a likely heir to Donald Trump's polarizing brand – "same inflammatory policies minus the inflammatory tweets" in the words of the Miami Herald – DeSantis increasingly looks to be positioning himself for a run at the White House in 2024.
There is, of course, the small matter of whether the former president wants his old job back. But with DeSantis now topping Trump in conservative polls and already raising millions of dollars on the national stage, some analysts believe a DeSantis run, or even a Trump-DeSantis ticket, to be more likely than not.