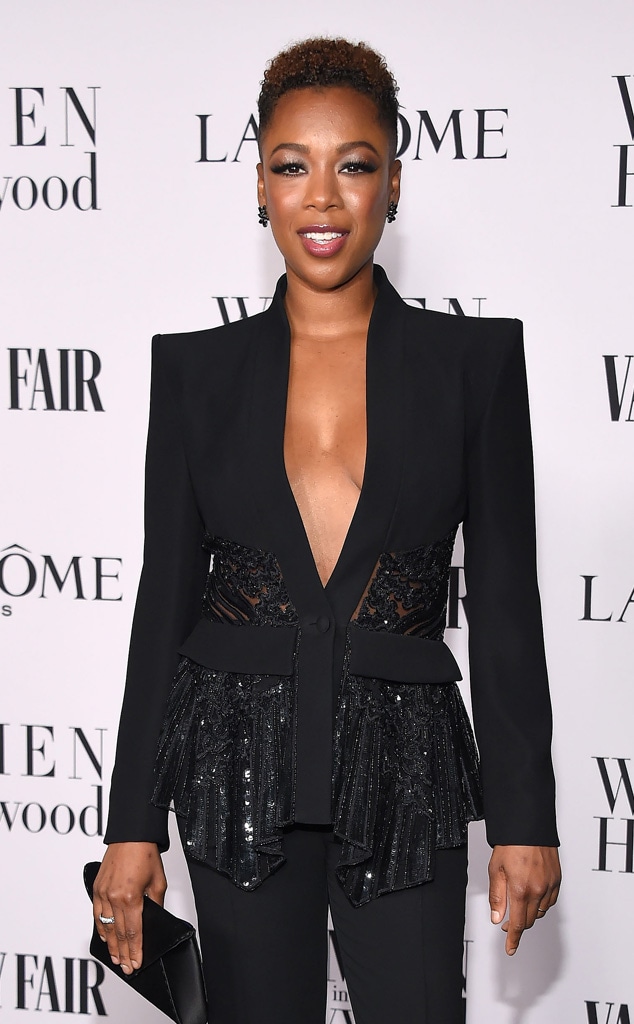 Samira Wiley gushed about newborn daughter George, who the Handmaid's Tale cast knew about all along. Read on for the advice the stars gave to the new mom.
Until about a week ago, nobody knew Samira Wiley had become a mom.
The Handmaid's Tale actress marveled at how she and wife Lauren Maurelli kept their pregnancy a secret, telling E! News in an exclusive interview, "It's really interesting, the things you can hide in a pandemic. We just didn't post pictures about it and it ended up being fine."
It was, of course, difficult to keep such exciting news from her co-stars, revealing that "everybody knew" they were expecting their first child together. She remarked, "I don't think there was anybody on set who didn't know that I was about to be a mom. It was like all I talked about, all the time."
As such, Samira said there was a lot of discussion about what to expect, with Yvonne Strahovski, Amanda Brugel and Bradley Whitford offering their takes on parenthood.