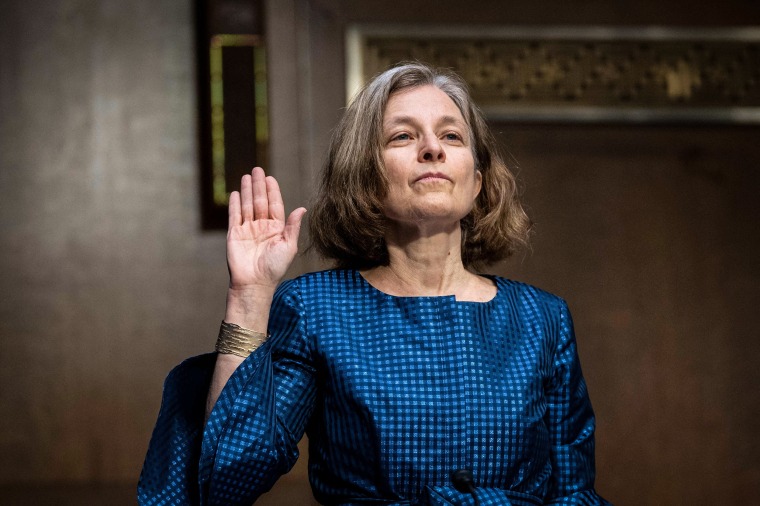 Sarah Bloom Raskin is withdrawing from contention to be vice chair for supervision at the Federal Reserve, a source familiar with the matter said on Tuesday, as she appears to lack the votes for confirmation in the Senate.
One day earlier, centrist Sen. Joe Manchin, D-W.Va., announced his opposition to Raskin, throwing the nomination into doubt in the Senate. His opposition meant she would need at least one Republican to support her to be confirmed, and there were no immediate volunteers.
The opposition from Manchin and Republicans is based on Raskin's position on climate change. Opponents of her nomination argued she would support factoring in the economic risks of climate change when making Fed policy decisions.
"Her previous public statements have failed to satisfactorily address my concerns about the critical importance of financing an all-of-the-above energy policy to meet our nation's critical energy needs," Manchin said in his statement, adding he's "unable to support her nomination to serve as a member of the Federal Reserve Board."