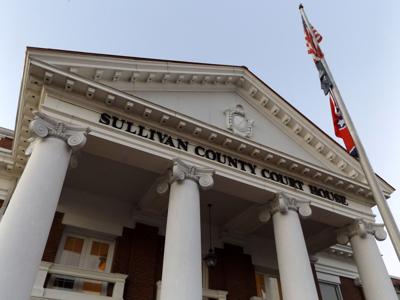 Countywide, sales tax revenues for February were up more than 8.8% compared to February 2021, according to a report from the Sullivan County Finance Department.
That's $585,000 in growth for the month, year over year, and is in contrast to the 8.4% growth rate recorded for February 2021.
February's revenue report covers the seven months since the 2021-2022 fiscal year began. The seven-month total of $42.13 million, countywide, shows a 13.4% increase over the same period last fiscal year.
The monthly countywide total for February was more than $7.2 million, compared to $6.6 million recorded in February 2021.
Kingsport continues to produce the largest chunk of sales taxes generated within the county.
The $7.2 million, by collection point: Kingsport, $4 million; Bristol, $1.9 million; non-city portions of the county, $1.13 million; Johnson City, $100,000; and Bluff City, $70,000.
February growth by location, year over year: Kingsport, $456,000; Bristol, $164,000; non-city portions of the county, -$37,000; Bluff City, $7,800; and Johnson City, -$4,900.
Sullivan County Schools' share is $9.4 million, up $1.01 million compared to the same period a year ago. During development of the county's budget for this fiscal year, school system officials expressed anxiety over the county commission's decision to calculate the school system's revenue by shifting the stream to include more sales tax and less property tax.