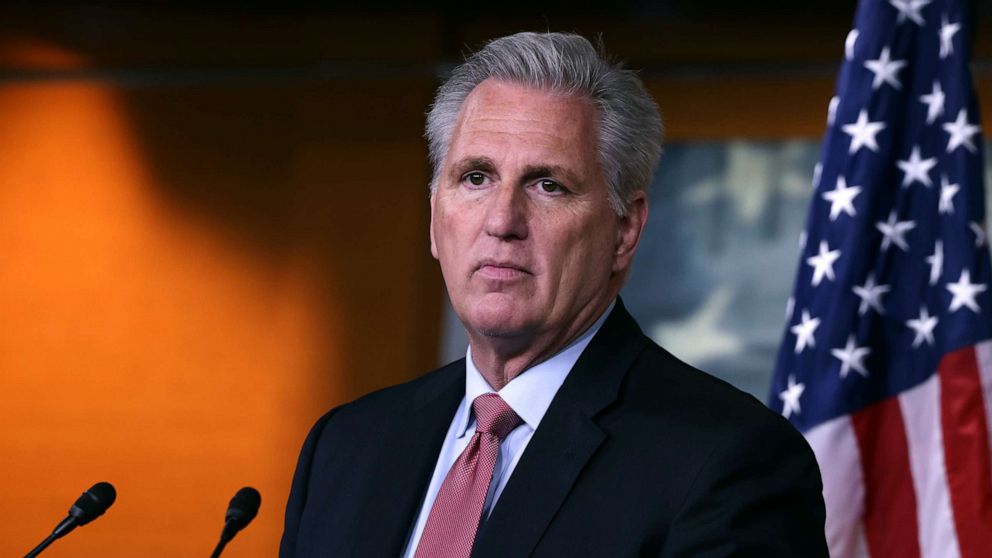 Some Democratic lawmakers are calling on House GOP Leader Kevin McCarthy to resign after he said over the weekend it would be "hard not to hit" House Speaker Nancy Pelosi with the speaker's gavel he hopes to win if Republicans take back the House chamber in next year's midterm elections.
"I want you to watch Nancy Pelosi hand me that gavel. It will be hard not to hit her with it," McCarthy said at a GOP fundraiser in Nashville Saturday, after Tennessee's Republican members of Congress gifted him with an oversized gavel.
McCarthy's comment was met by laughter among the audience of 1,400, according to audio posted to Twitter by a Main Street Nashville reporter and not disputed by McCarthy's office.
It comes nearly seven months after the attack on Jan 6. when a pro-Trump mob invaded the Capitol with some rioters taunting, "Where's Nancy?" while they scouted her out, and one man, armed with a taser, kicked up his feet on a desk in her office.